Our Research Priorities
Our Research Priorities
All of our research work is informed by our Research Priorities. These Priorities identify the areas where TLM is best placed to lead leprosy research across the world and those areas where we are well placed to support other organisations that are leading the way.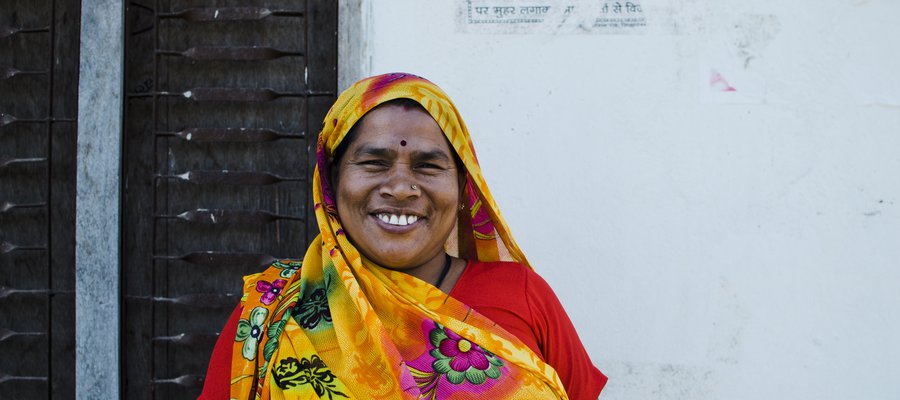 The Leprosy Mission enjoys a unique position and capability to deliver on a research agenda that will drive us to a world without leprosy. We have nine research priorities that give us greater focus on the areas of research we should be implementing and funding.
These research priorities are informed by the resources we have at our disposal. Our extensive network of leprosy-focused hospitals, clinics, fieldwork programmes, and laboratories is unique in this world and so we have focused our research priorities to make the most of these valuable resources.
We are leading the way in leprosy research in the following areas
The transmission of leprosy remains poorly understood. If we are to end the transmission of the disease, we must understand the mechanism of transmission better than we currently do. Our Stanley Browne Laboratory in India is an established global leader in focused molecular studies in environmental reservoirs (leprosy bacteria are in common soil amoeba), transmission within households, and transmission of leprosy through the nose. Meanwhile, our rural health programmes in Bangladesh enable large transmission studies to consider factors among blood relatives, household members, and various degrees of contact, as well as the clinical aspects that need investigating in relation to transmission.
This infrastructure and expertise leaves us in an excellent position to conduct world-leading research that will break down the barriers to understanding leprosy transmission.
Leprosy remains difficult to diagnose before symptoms start to appear. These undetectable cases, of which there are millions, make it hard to stop transmission. An early diagnosis of leprosy can reduce transmission and the risks that lead to permanent physical problems, such as reactions, nerve damage, and disability.
Our teams are conducing research into early diagnostic tests in both Asia and Africa. In Bangladesh, our team are trialling a finger-prick test for leprosy that is very similar to a diabetic finger-prick test. This could provide results in minutes. Elsewhere, in Mozambique, our team are looking at using smartphones to detect leprosy through spectral imaging.
The Leprosy Mission has a huge reach across Asia and Africa, covering areas containing nearly half a billion people. With this kind of reach, we are perfectly placed to conduct diagnostic test research.
Around 30-50 percent of leprosy patients develop one or more episodes of reaction. This can happen before, during, or after multi-drug therapy treatment. Leprosy reactions are the primary cause of nerve damage and disability development and many patients require repeated hospitalisation and long-term medical treatment before episodes cease. Current medications to treat leprosy reactions have high risks for development of permanent side effects (diabetes, fractures, and blindness).
Our researchers are part of a global effort called ENLIST, which is aiming to develop new treatments for Type 2 Leprosy Reaction (ENL). This work hopes to address the inadequate treatment options that are currently available for ENL patients by working through centres across the world. By combining forces with other centres, our researchers have access to more opportunities to identify and develop treatments that have a real impact.
Around 20 percent of leprosy patients are at risk of developing ulcers. After their first ulcer, a patient is at high risk of developing future ulcers, which can eventually lead to amputation. Hospital stays for ulcer care can last weeks or months.
Our team in Nepal is working on a new treatment for leprosy ulcers, known as LPRF. This new and innovative technique has so far shown a dramatic improvement in the recovery time for leprosy ulcers. Their research is also considering how ulcers can be prevented through interventions at the community level to address issues such as livelihoods that increase the risk of developing ulcers. Our 16 hospitals and many community programmes across Asia and Africa afford us opportunities to learn and innovate to discover the very best ways to prevent and treat ulcers.
For people affected by leprosy, the probability and impact of facing a mental health problem is high. Studies show that around 70 percent of people affected by leprosy may have some mental illness (anxiety or depression). It is an area of leprosy care that communities of persons affected by leprosy are increasingly asking for more information about and support with.
As mental health research across the world reaches new peaks, so too is our mental health research exploring new territories. In both Nigeria and India we are already leading the way in this important area of work.
The UN Principles and Guidelines for the elimination of discrimination against persons affected by leprosy were adopted by the UN General Assembly and the Human Rights Council more than 10 years ago. These Principles and Guidelines emphasise the responsibility of national governments in eliminating discrimination against persons affected by leprosy.
More needs to be done to understand how the Principles and Guidelines are impacting the day to day lives of persons affected by leprosy and whether they ensuring more persons affected by leprosy are able to access their human rights.
The Leprosy Mission is uniquely well placed to understand this. We have significant connections with the UN, having been heavily involved in disability rights and human rights discourses over recent years. These connections and our coverage across many countries in Africa and Asia is what puts is in a great position to lead research in this area.
We are supporting others who are leading the way in the following areas
The COLEP study, undertaken in conjunction with TLM Bangladesh, demonstrated that PEP prevented leprosy in 57 percent of leprosy contacts. However, many questions relating to PEP remain and new PEP regimens are being trialled.
There are currently six global PEP trials underway and TLM is involved in a number of these. If TLM is to achieve its goal of zero leprosy transmission by 2035, we need to work with others on new breakthrough regimens. We are gladly utilising our resources, reach, and expertise to support those who are leading the way in PEP research.
Zero leprosy transmission is only possible if the drugs we use work. Our laboratories in India and Nepal are part of the global network of laboratories that monitor relapse and resistance and we must continue to invest in this infrastructure to ensure that this vital work can continue.
There are two leprosy vaccines that are being developed and trialled. TLM has a unique geographical footprint of hospitals, field programmes, and laboratories that allow us to support and trial new innovations, such as vaccines, in order to reduce leprosy transmission. We are leveraging our resources to partner with others so we can trial new innovations that will reduce leprosy transmission.
Find out more about our research
Our Research in Bangladesh

Our researchers in Bangladesh are developing a revolutionary 5 minute finger-prick test for leprosy

Our research in India

Our Stanley Browne Research Laboratory is pushing the boundaries of how science can end this ancient disease