Work with us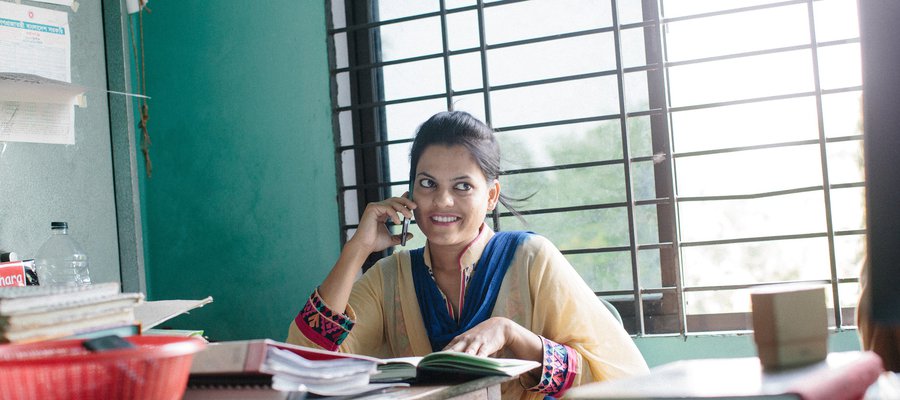 Working with TLM
Thank you for your interest in working for TLM. We are always on the lookout for talented individuals who are passionate about bringing their skills to help us defeat leprosy and transform lives. As long as leprosy afflicts individuals and communities, we are committed to doing all we can to break its power and impact and we can only do that with the right people on board.
At TLM we are creating a people culture that values every individual and enables them to achieve their potential. We are committed to investing in leadership at all levels of our organisation and we are investing in healthy and positive working environments where all staff can feel engaged and encouraged to grow. For the last 2 years, we have won awards that recognise our achievements in staff engagement.
Vacancies
For vacancies in any of our 31 Member Countries:
Check out our list of Members to see if there's an office in your country or a country of your interest.
Each member country advertises their vacancies on their country website.
Contact us if you have a general query.
For vacancies in the International Office, based in London:
Internships/volunteers
We welcome volunteer/ internship (non paid) applications to support the Communications, HR, General Secretariat, Finance and or Programmes Teams. Please send an introduction letter and a resume/CV to jobs@leprosymission.org
The Benefits of volunteering with TLM International can include development, training, involvement in our Mission and achievements, invitation to participate in our Fellowship events, daily devotions and space for prayer, support by an assigned supervisor, reference upon completion of the assignment and approved out-of-pocket expenses.
Full or part-time positions
We currently do not have any (paid) full time or part-time vacancies. Future vacancies will be posted here.
The Benefits of working with TLM International can include:
10 percent contribution to your pension
Health cash back plan
Cycle to work scheme
Gym membership
Staff events
Daily devotion time
Space for prayer and waiting on God
Volunteer days
Training and development
Life assurance
Trustee positions
We do not have any open trustee positions at the moment.