Leprosy and animals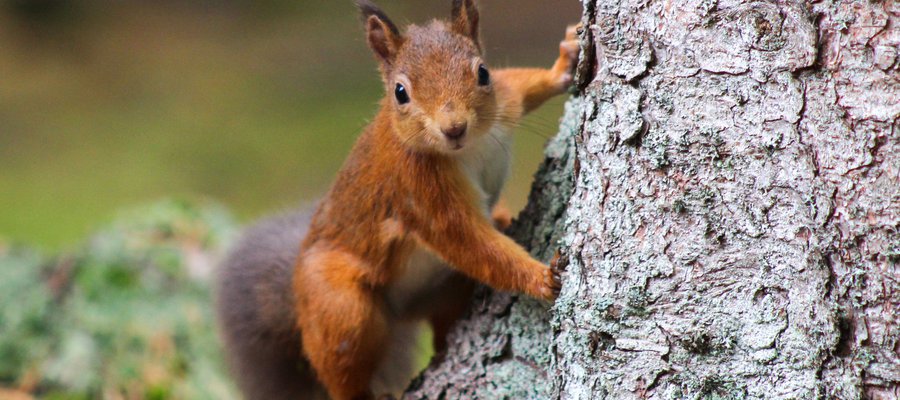 Leprosy has been found in animals in different locations across the world. On the American continents, leprosy has been found in nine banded armadillos and has been transmitted to humans through infected armadillos. Meanwhile, the UK's red squirrel population has been known to develop leprosy, but there have been no instances of transmission from squirrel to human. Lastly, researchers in late 2021 published evidence of leprosy in wild chimpanzees in Guinea-Bissau and Ivory Coast.
Leprosy and armadillos
Leprosy has been found amongst the nine banded armadillo population across the American continent, particularly in southern states of the USA and in South American countries.
In some places nine-banded armadillos are consumed as food and in some places they are kept as pets. There are instances where leprosy has been transmitted from armadillos to humans, particularly when the armadillo is eaten or is kept within the family home.
Leprosy and red squirrels
In 2014 scientists noticed that abnormal growths on the ears, snout, and limbs of the UK's red squirrel population. Further research revealed that these squirrels were suffering from a form of leprosy.
The strains of leprosy the squirrels carry are related to medieval Europe; and, since there have been no native human cases leprosy in the UK since the late 1700's, infected red squirrels likely pose no threat to people in the UK.
Leprosy and chimpanzees
Scientists studying chimpanzees in Guinea-Bissau and Ivory Coast noticed the chimps were displaying symptoms that are characteristic of leprosy. This discovery was only published in 2021 and further research is needed to determine how the chimps developed leprosy and whether humans could be infected through the chimp population.
Leprosy and Amoeba
Soil has long been suspected as another source for transmission, with skin cuts and abrasions as the most likely entry route. Research by The Leprosy Mission in India demonstrated that one of the smallest creatures/organisms, the soil amoeba, can also be a reservoir for leprosy bacteria.