Pray with us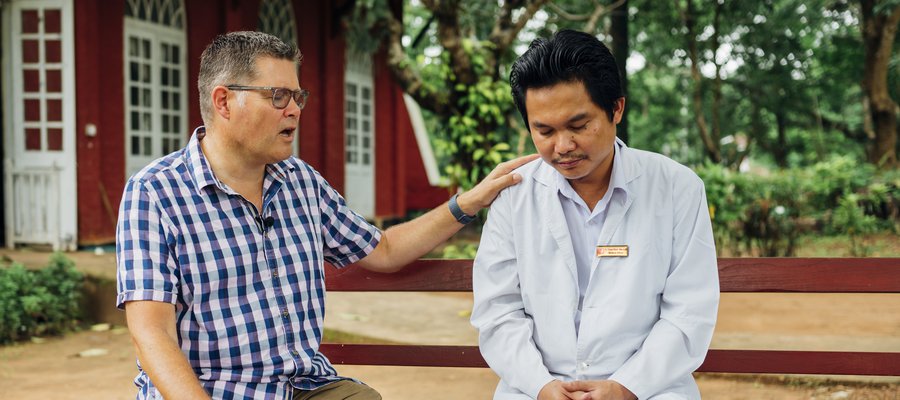 How you can pray with us
Prayer is central to all that we do. We would love you to be involved in the prayer life of The Leprosy Mission. Each year we produce the ASK Prayer Diary, which provides a global overview of The Leprosy Mission's work. You can view the ASK Prayer Diary week by week below, download a PDF of the full year, or request a printed booklet.
You can also follow our prayer life through the PrayerMate app, where we provide daily prayer requests for the work to defeat leprosy delivered direct to your phone. Get involved with PrayerMate here.

---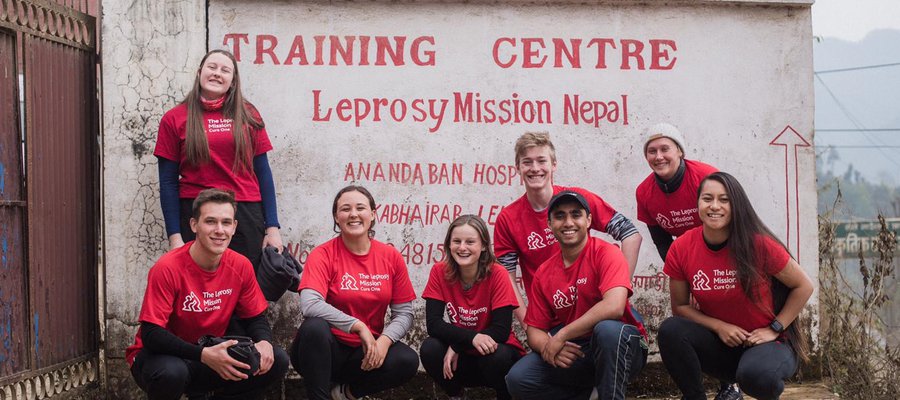 Monday
Banks in New Zealand are stopping the issuing and processing of cheques at the end of June. Around 30 percent of New Zealand's donations income come through loyal supporters giving donations by cheque. We give thanks for their continued support and pray for God's wisdom and guidance as we navigate through this transition period and pray that supporters are inspired to continue to financially support the Mission's work using other donation methods.
Tuesday
Give thanks for the many churches who faithfully support TLM New Zealand. Pray for open doors so we can reach out to new churches and that they will be moved to support the Mission's work in defeating leprosy and transforming lives.
Wednesday
Many New Zealand supporters are elderly and have been affected disproportionally by the Covid-19 pandemic. During the lockdowns in New Zealand they prayed for and gave sacrificially for people affected by leprosy. Pray for blessings of health and wellbeing for those that think of others even when they are facing difficult times themselves.
Thursday
Over the course of the year, TLM NZ staff are conducting a range of fundraising activities to cure, care for and restore people affected by leprosy around the world. Pray that these initiatives will be fruitful and inspire new committed supporters on the final journey towards ending leprosy.
Friday
Give thanks for many valued volunteers who give so freely of their time, talents and resources to assist with office administration tasks, and who speak at local churches and community groups to raise funds and awareness of leprosy.
Saturday
Praise God for the TLM NZ's positive partnership with the NZ Government, implementing countries and partner organisations. Pray these relationships strengthen and continue to bring hope and lasting impact to people affected by leprosy around the world.
Sunday
TLMNZ has launched a global petition seeking to bring about an end to discriminatory laws against people affected by leprosy. The petition will be presented to the Human Rights Council of the UN in September this year. Pray that more people will add their voice to speak up for people affected by leprosy and we will be able to break the chains of leprosy.
About TLM New Zealand
TLM New Zealand is humbled and thankful for the love and compassion of their loyal supporters – who uphold the Mission's work financially and prayerfully, and give their time so freely to volunteer at the office, and to speak at churches and community groups. More than 12,000 New Zealanders actively support the work of the Mission and we aim to engage more New Zealanders to realise our global goal of Zero Leprosy Transmission by 2035. Their commitment enables lives to be transformed, giving hope to countless leprosy-affected families in Bangladesh, PNG and Bougainville, Ethiopia, India, Indonesia, and Nepal.
TLM New Zealand also partners with The New Zealand Aid Programme (Ministry of Foreign Affairs and Trade), the Autonomous Bougainville Government, NLR and other grassroots organisations in the implementing countries. Together, they help to cure, care for and restore people affected by leprosy to fullness of life.