Pray with us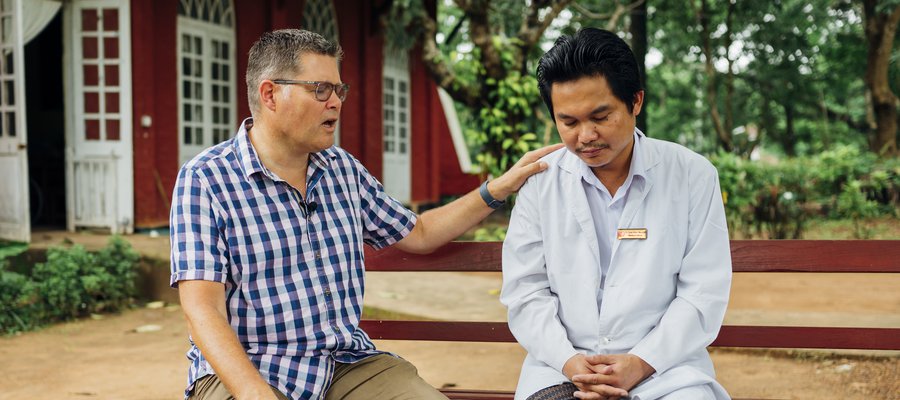 How you can pray with us
Prayer is central to all that we do. We would love you to be involved in the prayer life of The Leprosy Mission. Each year we produce the ASK Prayer Diary, which provides a global overview of The Leprosy Mission's work. You can view the ASK Prayer Diary week by week below, download a PDF of the full year, or request a printed booklet.
You can also follow our prayer life through the PrayerMate app, where we provide daily prayer requests for the work to defeat leprosy delivered direct to your phone. Get involved with PrayerMate here.

---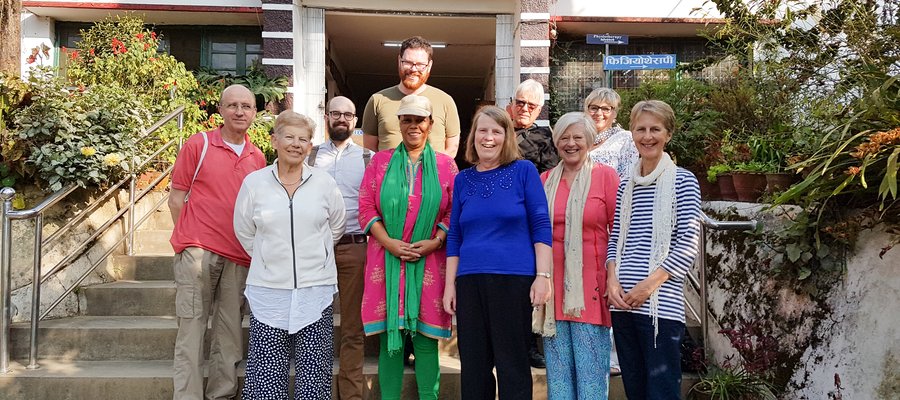 Monday
Give thanks for the commitment of Volunteer Speakers who work alongside our Community Partnerships Managers. Together they raise funds to help people affected by leprosy through churches and other groups. Pray that as speaking opportunities increase in 2022, more volunteer speakers will join this special team.
Tuesday
The Covid-19 pandemic resulted in the loss of staff across the TLM family and with it a loss of leprosy expertise. Pray for God to call new people in the countries where we work to dedicate their lives to leprosy work, replacing the expertise of those who have passed on or retired from service on the front line. Please join us in praying for the families of the bereaved.
Wednesday
In 2021, we said goodbye to several longstanding TLMEW family members who retired and welcomed new team members throughout the year. Give thanks for the faithful hard work of those retiring and pray for each new staff member to quickly feel part of the global TLM family, committed to seeing the end of leprosy.
Thursday
Innovation and continued research are vital to achieving our vision of zero leprosy transmission, zero discrimination and zero disability for people affected by leprosy. Please pray for funding for research and that God will lead us to breakthroughs. Give thanks for the passion and dedication of the staff who choose to specialise in this area of work.
Friday
Praise God for the ongoing support of our Vice Presidents, Pam Rhodes and Bishop Donald Allister of Peterborough, and our Ambassadors, including Paralympian Stef Reid, who use their influence to share stories about TLM's work. Pray for many more media opportunities and Ambassadors to raise the profile of the needs of people affected by leprosy.
Sat:
Please pray for our Senior Leadership Team. Pray that God will guide their work so that it may bless both persons affected by leprosy and our supporters.
Sun:
The team are currently preparing for an event in the UK Parliament in early June. The event will focus on Neglected Tropical Diseases and is an opportunity to raise awareness of leprosy. We are fortunate that a number of persons affected by leprosy will be present in parliament to raise awareness. Give thanks for this and pray that the event will influence the hearts and motivations of UK policymakers.
About TLM England & Wales
The Leprosy Mission England and Wales' main focus is fundraising and providing the technical expertise to ensure effective implementation of high-quality programmes overseas. Our supporters enable leprosy and disability services to be provided across ten countries in Africa and Asia.
Throughout the last year, we have been overwhelmed with the goodness of our Father God, who answered our prayers for continued financial support. Our faithful supporters have stood alongside people affected by leprosy, despite the huge challenges that they themselves have faced through the Covid-19 pandemic. So many have been affected by loss and isolation. We continue to pray they will know the peace and love of God in their lives.
Daily prayer remains central to our work life as we intercede for the many needs across TLM's Global Fellowship and for supporters. Over the last 12 months, there has been a growth in faith fuelled by miraculous answers to prayer.