Pray with us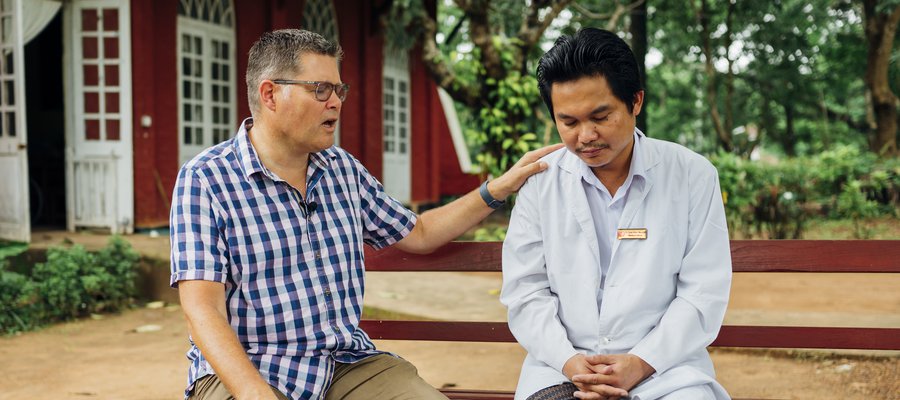 How you can pray with us
Prayer is central to all that we do. We would love you to be involved in the prayer life of The Leprosy Mission. Each year we produce the ASK Prayer Diary, which provides a global overview of The Leprosy Mission's work. You can view the ASK Prayer Diary week by week below, download a PDF of the full year, or request a printed booklet.
You can also follow our prayer life through the PrayerMate app, where we provide daily prayer requests for the work to defeat leprosy delivered direct to your phone. Get involved with PrayerMate here.

---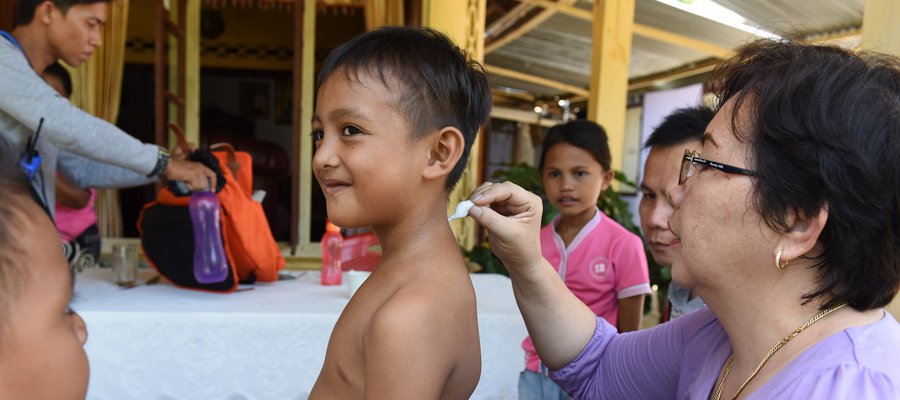 Monday - Thailand
Give thanks and pray for the new leadership team at McKean Hospital and the start of the new independent living units.
Tuesday - Thailand
Pray that marginalised and disadvantaged patients will be able to travel for the treatment they need, and will find new hope, mobility and well-being
Wednesday - Thailand
Pray for doctors to provide timely diagnosis and correct treatment for new leprosy patients in Thailand attending integrated general clinics, and for appropriate support to be given to many disabled patients growing elderly and frail.
Thursday - Indonesia
Pray for the direct involvement of people affected by leprosy in the promotion, prevention and treatment of leprosy to encourage effective health seeking behaviour and early detection. Pray for the ongoing leprosy and prevention training and technical development for health workers to ensure their knowledge, skills and readiness in providing these vital services.
Friday - Indonesia
Give thanks and praise for the collaboration of TLM New Zealand, Netherlands and Australia working together with NLR-Indonesia and the Indonesian Department of Health to undertake intensive case finding and distribution of the preventative antibiotic, Rifampicin, as we seek to end transmission.
Sat - Indonesia
Pray for the awareness raising activities at village level and the developing of relationships with a diverse range of community leaders to encourage community support for our health interventions.
About our work in Indonesia and Thailand
McKean Hospital (Thailand)
McKean is a hospital and Christian service centre owned by the national Thai church. TLM has supported this ministry in different ways over McKean's 112 years of continuing service.
Today McKean continues to provide specialised services for leprosy patients, access to treatment and rehabilitation for displaced and marginalised people, and multi-tiered aged care services for a broad range of people in need.
McKean also trains care-givers for the elderly, provides palliative and hospice care, and pastoral care support for all involved. McKean also provides teaching and leprosy awareness to medical personnel.
Indonesia
Indonesia ranks third in the world in the number of leprosy. TLM teams in New Zealand, the Netherlands and Australia have partnered with NLR Indonesia to work in one of the poorest districts in West Java, Indramayu.
The project supports the work of the local health facilities by intensifying case finding, improving leprosy control, implementing a preventive antibiotic (to household and social contacts of someone affected by leprosy) and strengthening community involvement and empowerment.