Pray with us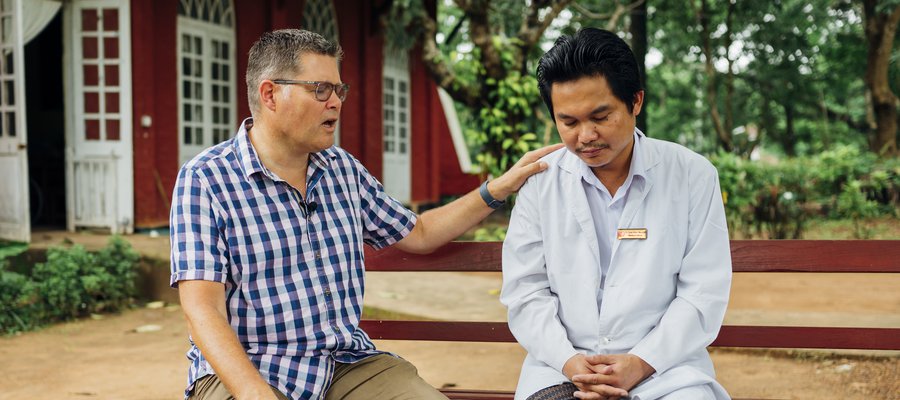 How you can pray with us
Prayer is central to all that we do. We would love you to be involved in the prayer life of The Leprosy Mission. Each year we produce the ASK Prayer Diary, which provides a global overview of The Leprosy Mission's work. You can view the ASK Prayer Diary week by week below, download a PDF of the full year, or request a printed booklet.
You can also follow our prayer life through the PrayerMate app, where we provide daily prayer requests for the work to defeat leprosy delivered direct to your phone. Get involved with PrayerMate here.

---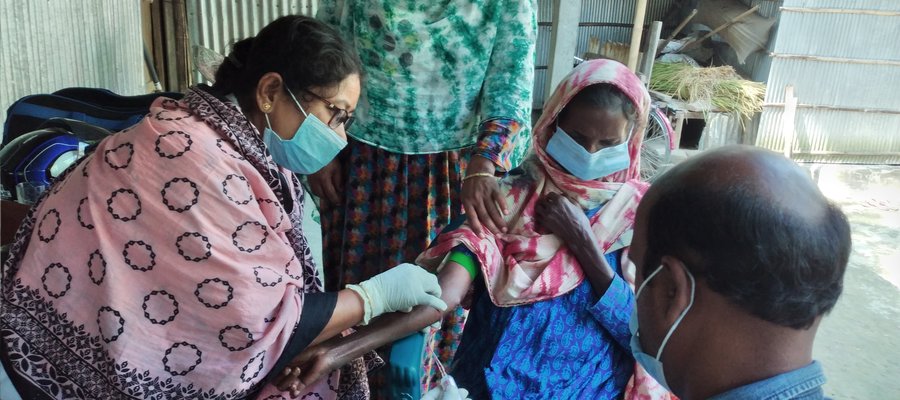 Monday
Pray that the government will increase the national budget allocation for leprosy programmes so that sub-district and district health authorities can provide comprehensive leprosy services.
Tuesday
Pray that formal and hands-on leprosy training will strengthen and empower the government healthcare system's leprosy services.
Wednesday
Research & Leprosy Control projects have faced challenges because of Covid-19. Pray that these projects will reach their targets, despite the challenges.
Thursday
DBLM Hospital does great work providing inpatient services as well as maintaining local income initiatives. However, funding shortfalls because of the pandemic are causing major challenges. The pandemic has also taken a toll on the mental wellbeing of both staff and patients. Please keep DBLM Hospital in your prayers today.
Friday
Pray for the development and rollout of TLM Bangladesh's new research strategy. Please pray that this strategy will guide us closer to a world without leprosy.
Sat/Sun
The trend of leprosy cases in the Gaibandha area is increasing, which suggest lots of hidden cases. Pray for a strong plan of action within the local PROYASH project. Pray for a stable and supportive health system in the endemic districts.
About Leprosy Control and Research in Bangladesh
The Leprosy Control Programme aims to ensure timely leprosy services and foster greater government ownership of leprosy control. The Leprosy Mission International Bangladesh (TLMIB) also contributes to managing leprosy complications through the latest leprosy referral centre in the country at Nilphamari.
TLMIB has established a reputation as a quality research hub that has contributed major research work over the last 25 years. Many of our past research successes have contributed to the evidence base for the latest leprosy care practices.
Our research projects are focused on our 'Triple Zero initiative,' which means zero transmission, zero disability, and zero discrimination. We work with local universities and other research organisations through all of these efforts.