Pray with us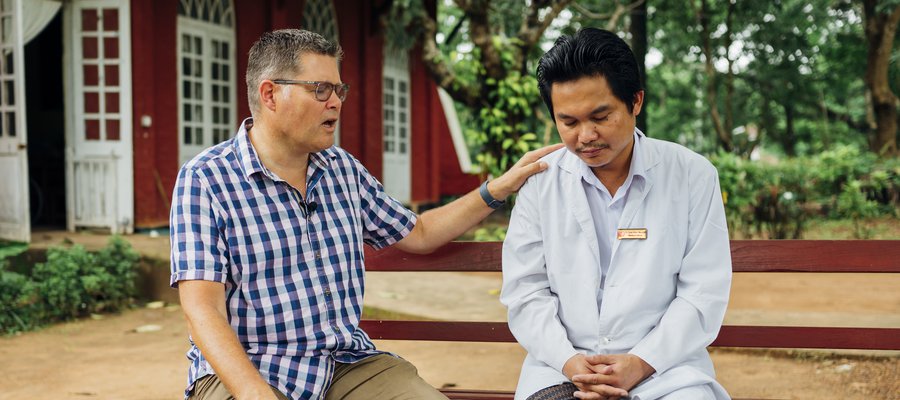 How you can pray with us
Prayer is central to all that we do. We would love you to be involved in the prayer life of The Leprosy Mission. Each year we produce the ASK Prayer Diary, which provides a global overview of The Leprosy Mission's work. You can view the ASK Prayer Diary week by week below, download a PDF of the full year, or request a printed booklet.
You can also follow our prayer life through the PrayerMate app, where we provide daily prayer requests for the work to defeat leprosy delivered direct to your phone. Get involved with PrayerMate here.

---
Monday
Pray that we succeed in strengthening the partnership between TLM countries in Scandinavia through TLM's Nordic hub.
Tuesday
Pray that our recently employed fundraiser will find success and more funds will be found to support the eradication of leprosy.
Wednesday
Pray that leprosy workers in a changing world will be able to maintain their spirit for serving people affected by leprosy.
Thursday
Pray for TLM Bangladesh as they seek to find a new generation of staff who have the right skillset and a passion for leprosy.
Friday
Pray that our work will encourage more people in Denmark to commit to the cause of leprosy.
Saturday:
Pray that people affected by leprosy across the world will find new hope and a life of dignity.
Sunday:
Pray that the TLM Denmark Board will be inspired and able to develop exciting ways to support people who have experienced leprosy.
About TLM Denmark
TLM Denmark works across the whole country, running fundraising activities and receiving donations from both individuals and churches. We keep contact with our committed donors through a monthly magazine that details the great work of TLM. The Board and a group of dedicated volunteers raise awareness throughout Denmark about people affected by leprosy.
TLM Denmark supports leprosy work in Bangladesh. Their work is focused on finding funding to support the rehabilitation of persons affected by leprosy and on preventing the transmission of leprosy in Bangladesh.
The TLM Denmark is primarily a volunteer-run organisation, but in 2022 they hired a part time fundraiser to support the work.