Self-care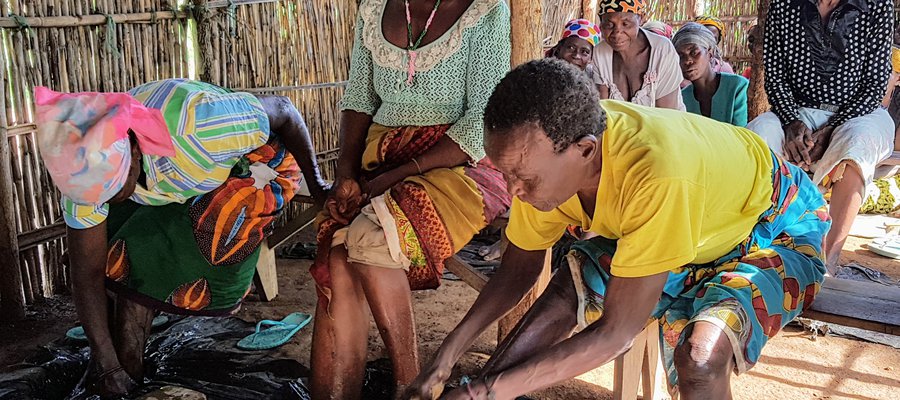 Leprosy is a disease where careful management of symptoms can make a vast difference to the experience of people affected by the disease. When there is a delay in diagnosis and treatment of leprosy, nerve damage and subsequently disabilities may occur, many of which can be prevented.
It is important, therefore, to help people affected by leprosy to look after themselves, without the need to wait for medical workers to visit them, or for patients to have to travel to hospitals for treatment.
Self-care equips persons affected by leprosy with the knowledge they need to take care of themselves
Self-care is at the heart of many of TLM's projects globally. Proper wound management, assistive devices and other preventative techniques can help leprosy patients to manage their impairments and prevent these impairments from deteriorating. This can be organised on an individual level or in groups, where people are taught a daily routine, such as:
using preventative methods when performing daily life activities (e.g. using a cloth when picking up a hot pan or blinking the eyes frequently to prevent dryness);
inspection for and treatment of wounds and infections which are not felt because of nerve damage;
soaking, oiling and caring for feet and hands to avoid dry and cracking skin;
and stretching exercises to prevent stiffness and contractures (WHO, 2007).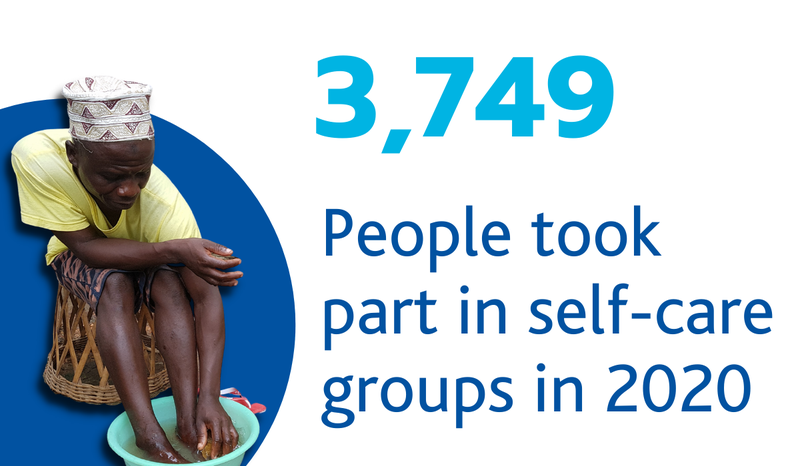 The benefits of self-care groups
In a Self-Care Group, individual participants are accountable in managing their own condition, but they're also supported and accountable to the rest of the participants, providing each other with support.
That's good on a number of accounts. It deals with wounds early so there's ultimately less damage. It empowers people to act in their best interests (even though stigma tries to deny them). And it means that hospitals can direct resources to other needs. It also means that people affected by leprosy are able to access support without the expenses and inconvenience of travelling to a hospital. This is especially important for people who live in remote villages.