Care for our climate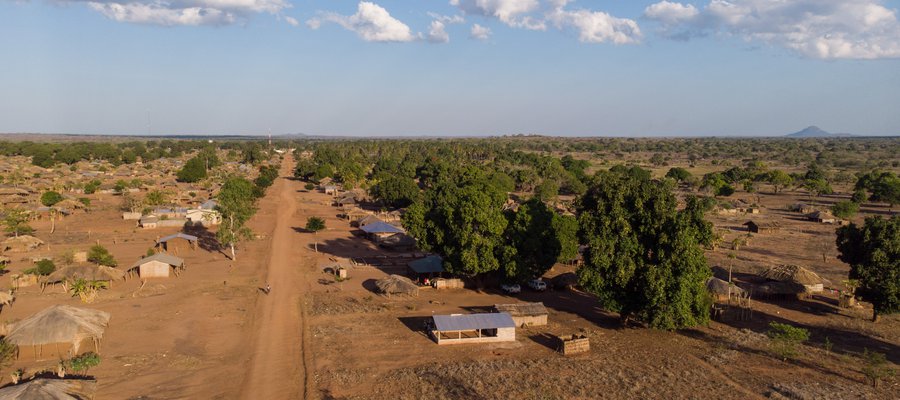 At The Leprosy Mission, we see this planet as a gift from God and we recognise the many great gifts that our planet gives us. We also know that we have a duty to protect the planet from the climate crisis. We see how the climate crisis is already having a significant and worrying impact on the people with whom we work in countries across Asia, Australasia, and Africa and know that we must do what we can to change that.
Like any organisation, we have a carbon footprint. Our commitment is to reduce the size of our carbon footprint. Below are details of what we are doing to make that happen.
Travel
As an International NGO it is often important for our staff to travel across the world to facilitate our work of defeating leprosy and transforming lives. To try to limit the impact that our travel has on the environment, we are committed to the following steps:
We have invested in high quality video conferencing technology so that we can have more successful and collaborative meetings without the need for travel
When it is possible and practical for us to travel by train, rather than plane, to attend events and meetings, we endeavour to do so
We take steps to limit the number of flights that we take to destinations that can't be reached by train
We commit to offset the carbon that is expended through those unavoidable flights through Climate Stewards
Material waste
We are committed to reducing the amount of waste that we produce by printing less, reducing our use of single-use plastics as well as disposable plates and cutlery wherever possible. For any unavoidable waste, we are committed to recycling as much as is possible.
Energy consumption
Our energy supplier provides our office in Brentford with 100% renewable energy.
Good gardening
Our office in Brentford is alongside a large motorway (M4) and only a few miles away from Heathrow Airport, which means we are in an area of high pollution. To try and tackle this, we have used the garden space in our office to plant flowers and bushes. In 2020 we are planting new plants alongside the existing plants that are particularly good at soaking up carbon emissions.
Our other environmental commitments
We are committed to using recycled paper wherever possible
Our office was refurbished in 2018 and was made more energy efficient. We will continue to find ways of being more energy efficient
All staff at The Leprosy Mission's International Office are encouraged to use ecosia.org, which is a search engine that uses its advertising profits to plant trees
We are networking with other International NGOs to see what we can learn from them about reducing our environmental footprint
Our office runs a cycle to work scheme