Our Research Partners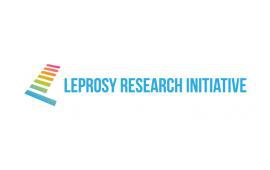 The Leprosy Mission is proud to be a member of the Lep­rosy Research Ini­tia­tive (LRI) - a com­bined ven­ture of ILEP members and other like-minded organisations that helps leprosy research and mechanisms to access external funding. Launched in 2014, the LRI has funded over 40 different projects so far, including more than 25 current projects.
InfoNTD
InfoNTD is the one-stop portal of information on cross-cutting issues in Neglected Tropical Diseases (NTDs), such as disease prevention, disease management, disability, inclusion, stigma, mental wellbeing, health education, mHealth and WASH.  The Leprosy Mission is proud to be a funder of infoNTD.
As well as the latest reserch publications, you can also find evidence-based guidelines such as the Guides on Stigma and Mental Wellbeing co-produced by the International Federation of Anti-Leprosy Associations (ILEP) and the Neglected Tropical Disease NGO Network (NNN).
Leprosy Review
Leprosy Review is an Open Access peer reviewed journal including original papers on all aspects of leprosy.  Topics published include research into the medical, physical and social aspects of leprosy and information relevant to leprosy control. The journal is freely available online. The Leprosy Mission is proud to fund Leprosy Review.
Our research partners
All India Institute for Medical Sciences, India
Armauer Hansen Research Institute, Ethiopia
Ashiyan Medical College, Bangladesh
Colorado State University, USA
Coalition for Operational Research on NTDs 
Erasmus Medical Centre, Netherlands
Foundation for Medical Research, India
Global Leprosy Programme, WHO SE Asia, India
Griffith University, Australia
Indian Council of Medical Research, India
Indian Institute of Public Health, India
Institute of Himalayan Bioresource Technology, Palampur, India
Instituto Lauro de Souza Lima, Brazil
Leiden University Medical Center, Netherlands
Leonard Wood Memorial Center, Philippines
Lepra Blue Peter Public Health & Research Centre, India
London School of Hygiene & Tropical Medicine, UK
National Hansen's Disease Programs, USA
National Institute for Mental Health and Neurosciences, India
Oswaldo Cruz Institute, Brazil
Post Graduate Institute for Medical Education and Research, Chandigarh and Delhi, India
Royal Tropical Institute, Netherlands
Schieffelin Institute of Health, India
The Maharaja Sayajirao University, India
University College of Medical Sciences, Delhi, India
University of Kelaniya, Sri Lanka
Vardhman Mahavir Medical College, India