Leprosy and the disability movement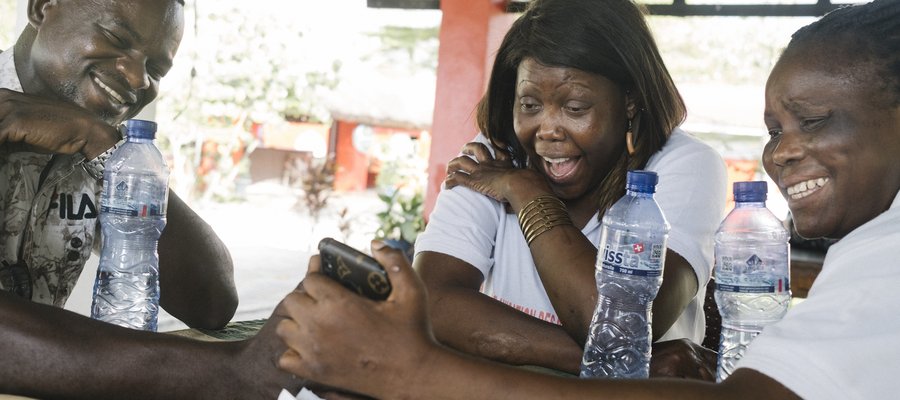 Although there is still much discrimination against persons with disability and there are a great number of challenges, the disability sector has grown from strength to strength and is now a powerful voice at both the international and at many national levels.
Persons affected by leprosy are looking for a space within the disability sector
Leprosy is a particularly stigmatising disease. This means that within their communities, persons affected by leprosy are often marginalised, even by their own family members. Being diagnosed with this disease can lead to divorce, being kicked out of school, denied access to a job, housing, public transport, or community spaces. Many people become ashamed to leave their homes, like U Soe Win in Myanmar.
Organisations of Persons Affected by Leprosy are strengthening all the time and are starting to turn the tide on this kind of discrimination, but they recognise that there are times when their voices are stronger within the wider disability sector. They would like to strengthen their partnerships within the broader disability sector at the national and international levels so that their voices can carry more weight at crucial times and in crucial places.
Persons affected by leprosy are looking to contribute to the disability sector
Over many years, Organisations of Persons Affected by Leprosy have won respect in their communities by being there for people and families in moments of real need. They have become champions not just for persons affected by leprosy, but for whole communities who have often been marginalised and neglected. As such, they bring to the table a powerful network within local communities where they are trusted. They recognise this is an asset to any broader network to which they would contribute.
Beyond this, they bring with them years of experience of on-the-ground implementation of interventions and knowledge of the daily challenges that are being faced by the communities that development NGOs often struggle to understand.
These organisations can be found across the world
If you would be interested in welcoming Organisations of Persons Affected by Leprosy into the broader network of disabled peoples' organisations and NGOs in your country, please contact us. There are existing networks in the following countries and persons affected by leprosy in countries across Asia, Africa, and South America:
Asia
Timor-Leste, Indonesia, Myanmar, Bangladesh, Nepal, India, Philippines, Sri Lanka
Africa
Ethiopia, Mozambique, DR Congo, Senegal, Sierra Leone, Nigeria, Niger, Ghana, Tanzania
South America
Brazil, Colombia