Nuhu, a committed father of eight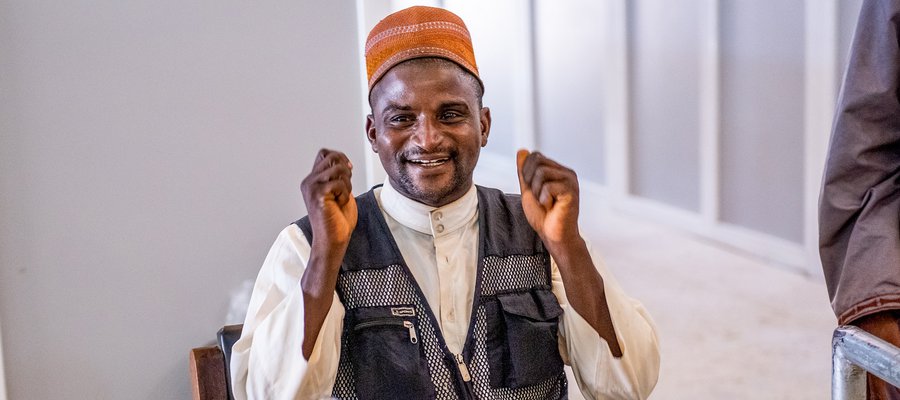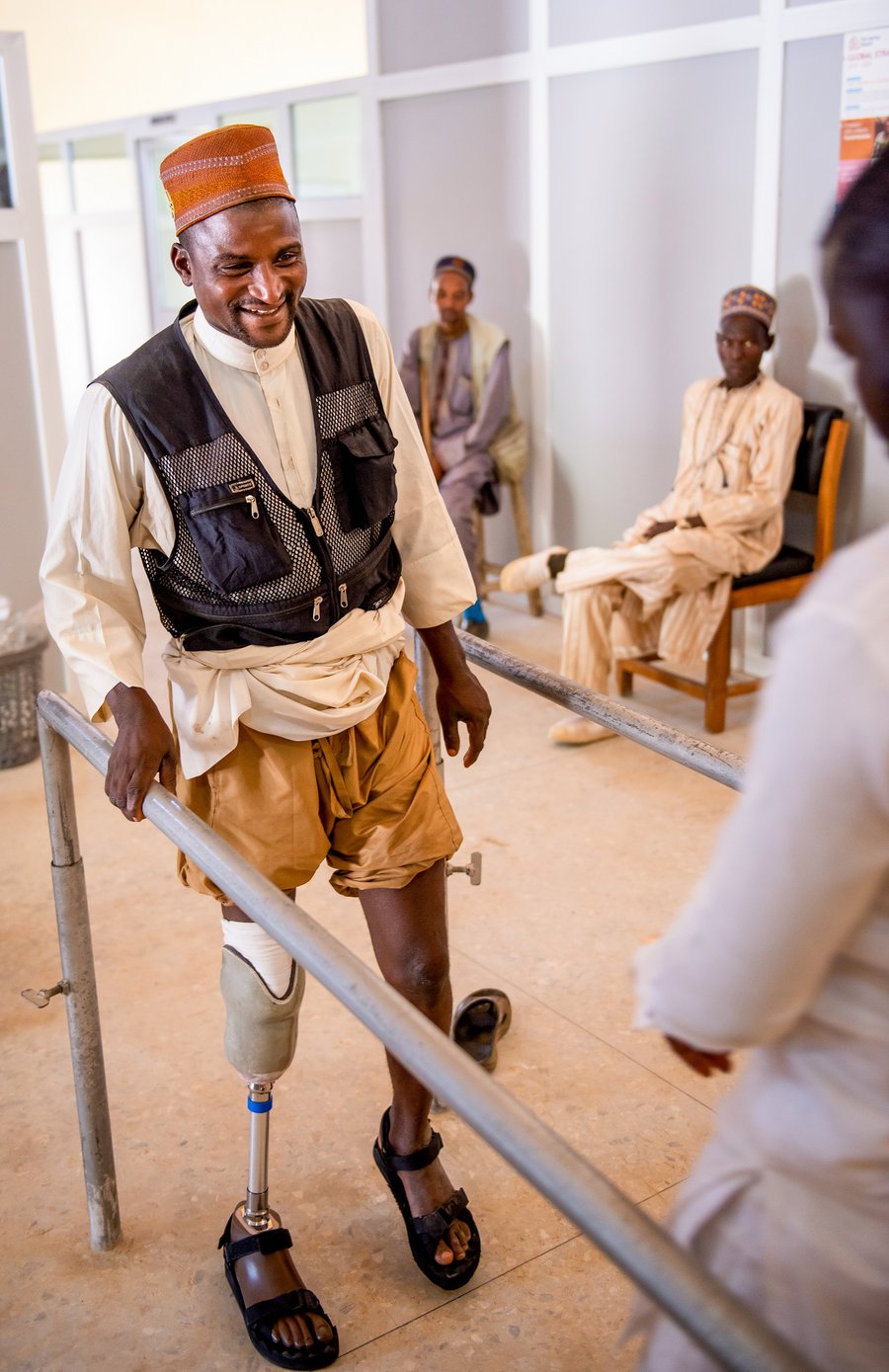 Nuhu has experienced some of the worst that leprosy offers
Nuhu was 38 years old when we spoke to him for this story. He has lived with the challenges of leprosy for over 20 years. He first noticed patches on his hands at the age of 18 and then developed ulcers on his foot, but he didn't know what was causing this.
He was taken to a traditional healer for some herbal medicine, but this did not work. He needed to receive Multi Drug Therapy (MDT), which is freely available to anyone diagnosed with leprosy.
Finally, at the age of 30, Nuhu heard about The Leprosy Mission. He was diagnosed and treated with MDT. Sadly, the ulcers in his leg had worsened in this time and it was beyond saving; it had to be amputated.
Nuhu was ready to sacrifice his health for his family
Nuhu's wife left him when he was diagnosed with leprosy, leaving him to care for their four children while he did his best to handle his ulcers. Thankfully, he later remarried and had a further four children with his second wife.
When he was first told that he could have an artificial limb put in place of his amputated leg, Nuhu thought he would have to turn it down. He had limited finances and a large family to support. He thought he would have to sacrifice his health to protect his family.
Thankfully, Nuhu was told that TLM Nigeria would welcome him to a new five-bedroom guest house next to our Chanchaga Orthopaedic Workshop. Our teams covered the cost of his travel and accommodation so that he could visit the workshop and have an artificial leg fitted.
He said of the guest house, "Wow! I have never stayed anywhere like this before. I have a comfortable bed, air-conditioning, and my own bathroom! It is absolutely unbelievable!"
Nuhu stayed with our team for about 10 days to complete the fitting and physiotherapy so that he would be confident in using his new leg.
"When I lost my leg I would never go out and meet my friends. I would become depressed. But now I will be able to care for my animals and the land that was given to me. This will completely change my life for the better!"
We are so glad to see leprosy champions with disability like Nuhu, who work hard through incredible adversity to find a way to be happy and make a living for their families.