Five things you didn't know about leprosy transmission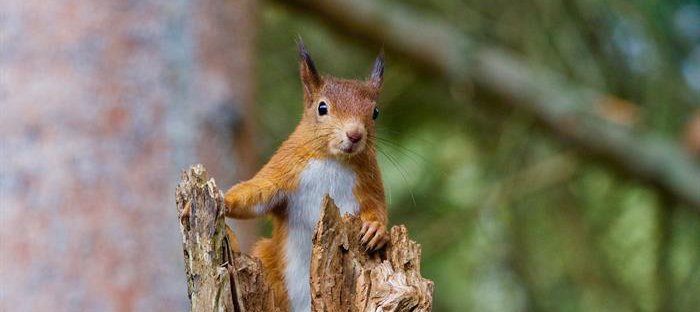 There's a lot that we don't know about leprosy transmission, but some of things we do know, you might find surprising. You can learn about the basics of leprosy transmission here. Below you can find out some of the more unusual things about the transmission of the disease.
The primary way that leprosy is transmitted is through droplets of moisture passing through the air (through coughing or sneezing) from an infectious person who has leprosy, but has not been treated with multi-drug therapy (MDT). Only 1 in 10 of people affected by leprosy are infectious.
Around 95 percent of the population has a strong immune system and is not at risk of developing leprosy, even if they encounter the bacteria, but there are some unusual ways that the disease can be transmitted.  
Leprosy bacteria can survive in soil
Leprosy bacteria cannot survive on its own. It must live inside of a 'host' or even in the best conditions, it will die within a few days. The smallest host a leprosy bacteria could infect is an amoeba and American researchers have demonstrated that common soil amoeba found worldwide could host leprosy bacteria and keep it alive for months in a lab.

This means it can be possible to contract leprosy through exposure to dust and dirt in the air above soil that is infected by leprosy. It is also possible to contract leprosy if an open wound comes in contact with that soil.

Red squirrels can be carriers of leprosy
In the UK, red squirrels have been known to be carriers of leprosy, possibly because they spend time with their noses in the ground rummaging about for their food.

The UK has not had a native case of leprosy since 1798 (any cases come from people who have recently immigrated to the UK), so there is no evidence to suggest the leprosy is transmitted from red squirrels to humans. Some genetic evidence suggests that the Viking fur trade is what originally brought leprosy to the UK.


Nine-banded armadillos also carry leprosy
Approximately one in every five nine-banded armadillos have leprosy naturally and there are millions of these armadillos occupying a region populated by more than 130 million people in America.

Each year there are between 200-300 people who are diagnosed with leprosy, of which, two thirds are immigrants from endemic countries, while the rest have some link with armadillos. However, transmission from armadillos to people is still very rare in the US, with less than one person in a million who share geographical space with armadillos developing leprosy each year. This is why their stories can quite often make the news, like this man.


Leprosy in armadillos is more dangerous in poorer areas
In Brazil, most cases of leprosy are detected in poorer rural, sparsely populated areas where some farmers see armadillo meat as a kind of delicacy. In these areas, immune systems aren't always as strong as they are in the US. In some of these areas there have been studies to suggest that around 62 percent of armadillos are infected with leprosy bacteria.

There is almost certainly a link between the armadillos and rates of leprosy in rural Brazil, where the animals are sometimes kept in enclosures inside family homes, being well-fed and bathed like a pet for up to six months. The highest concentration of leprosy cases per capita in the world is in Brazil.


Leprosy can be transmitted through open wounds
There is evidence for skin-based transmission from leprosy, particular in children. Open cuts or wounds on elbows, knees, and feet that are exposed to leprosy bacteria can lead to infection.

If there is a risk of a cut or wound becoming infected, with leprosy or any other infection, it is important to clean, dress, and cover the wound appropriately.
If a person contracts leprosy, whether from the more common method of transmission, or through one of these more unusual methods, it is easy to treat with a free course of medication known as multi-drug therapy (MDT).
However, if left untreated it can be a devastating disease, so if you live in an endemic area (in many parts of Asia, Africa, and South America), it's important to know the signs and symptoms.