Nigeria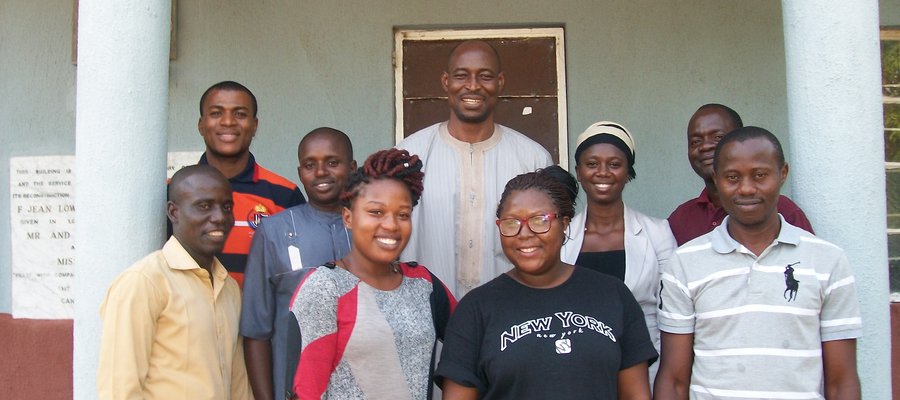 TLM Nigeria has helped over 33,850 persons affected by leprosy in communities spread across 11 states in Nigeria.
TLM Nigeria's Projects
TLM Nigeria works in Sokoto, Kebbi, Zamfara, Niger, Kwara, Kogi, Akwa Ibom, and Abuja. TLM Nigeria's projects focus on four major thematic areas: Health and management and prevention of disability, Empowerment and livelihoods, Advocacy and communication, and Learning and education. These were coined as the HEAL campaign, and TLM Nigeria's projects span a range of services that respond to the needs of leprosy-affected individuals and those suffering from other neglected tropical diseases. TLM Nigeria works with churches, individual donors, and companies to raise funds and awareness around TLM's work. They are governed by a local board who is responsible for the total programme. TLM Nigeria's country leader is Sunday Udo.
TLM Nigeria's Orthopaedic Workshop
Started in 1998, TLM Nigeria's Orthopaedic Workshop functions to provide assistive devices for those who become disabled through leprosy, injury, accidents, polio, congenital abnormalities, and numerous other conditions. The Workshop supplies protective footwear and other appliances to patients to prevent further deterioration of their condition and enable their clients to experience and maintain their independence. The Orthopaedic Workshop also has a fully furnished guest house that provides accommodation at an affordable price to those utilizing the Workshop's services.
Find out more about TLM Nigeria's work