Myanmar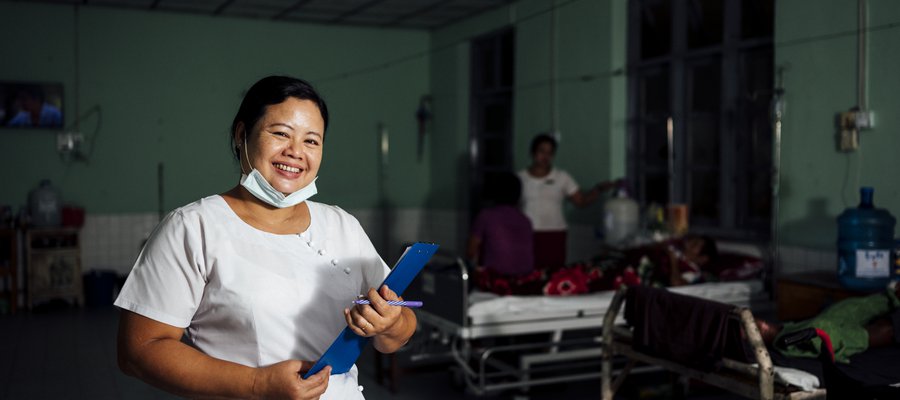 The Leprosy Mission has been active in Myanmar since 1898, and is now recognised as a leader in both leprosy and disability in the area.
TLM Myanmar's Focus
TLM Myanmar aims to achieve zero leprosy transmission and ensure that leprosy-affected individuals have a place in their society. They work in Yangon, Taungoo, Mandalay, and Pakokku on leprosy activities to achieve their goals of improved leprosy knowledge, early case detection, enhanced inclusion training to organisations, empowerment of people to advocate for themselves and reduce societal barriers, improved referral mechanisms to specialist hospitals, and access to special devices that are difficult to find in the local healthcare system such as prosthesis, wheelchairs, and braces. TLM Myanmar's country leader is Dr Zaw Moe Aung.
TLM Myanmar's Projects
All of TLM Myanmar's projects aim to help people affected by leprosy and disability overcome the barriers of delayed access to health services, lack of access to public and private spaces, and the ignorance and discrimination that prevent their full participation in society. Strategically located Disability Resource Centres are focal points for rehabilitation for numerous kinds of disability, and give TLM a presence in regions with the highest prevalence of leprosy to ensure the detection and treatment of new cases in a timely manner. TLM Myanmar partners with the Mawlamyine Christian Leprosy Hospital to deliver quality medical care and rehabilitation services to those in need. They also have the ability to reach people in remote hilly areas through their work with Christian Leprosy Mission Eastern Shan. TLM Myanmar partners closely with local churches to reach even more people affected by leprosy.