Research reveals level of leprosy transmission within households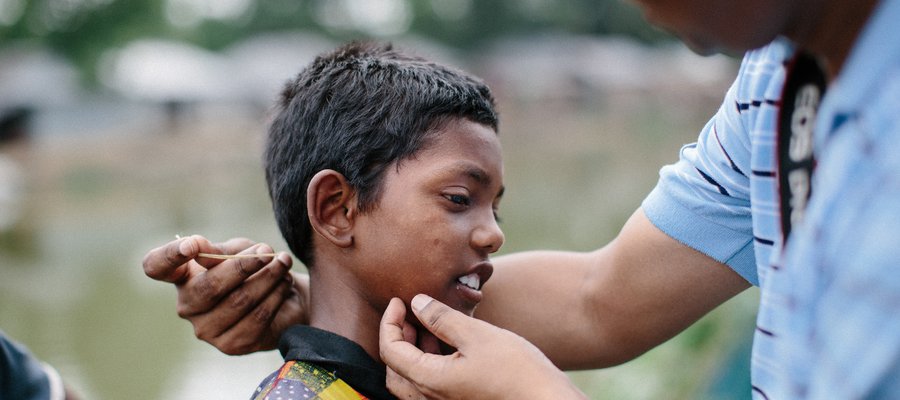 There is not a high chance of catching leprosy, even if it is present in your home
Over the last 20 years, our team in Bangladesh has been collecting information about the contacts of people affected by leprosy through the COCOA (Contact Cohorts Analysis) study. The study reveals that fewer than 2% of people who have lived with a person affected by leprosy will contract this disease. 
The research has involved analysis of households of historic cases of leprosy diagnoses in North west Bangladesh, combined with ongoing case finding to see what proportion of people who live in a household with a person affected by leprosy go on to be diagnosed with the disease themselves. The research indicates that it is less than 2% of household members, which is a reminder that there is no need to isolate people affected by leprosy.
This is further evidence that leprosy is only mildly infectious
A person affected by leprosy who undergoes the correct treatment for leprosy, Multi Drug Therapy (MDT), will stop being infectious within 72 hours of starting treatment and, even before treatment, only  a minority of those affected by leprosy are infectious. We already knew that 95% of the world population are naturally immune to the disease and so these latest findings are further evidence that leprosy is a mildly infectious and curable disease.
The findings will help us to target the disease better
The COCOA study also confirmed previous evidence, which shows that there is a higher rate of transmission in homes that have cases of MB leprosy. The study provided us with important details as homes with cases of PB leprosy see transmission at a rate of around 4 per 1000 household contacts per year. In households with cases of MB leprosy, this rate rises to around 13 per 1000 per year.
This knowledge is a valuable tool in our fight to end the transmission of leprosy. Before this study was conducted, many case workers would visit as many leprosy-affected homes as possible to check the household members for signs of leprosy, but they were often not clear on which homes to prioritise. Although priority has always been placed on MB patients, this new data confirms that these household contacts must be prioritised in our contact tracing efforts. 
This data means that we must prioritise homes that have cases of MB leprosy, especially in the first year after the initial diagnosis, when new case detection within the household is at its highest rate.
Our practices in Bangladesh are beginning to change as MB houses receive regular follow up calls from our case workers. These regular follow up calls mean that we can diagnose and treat cases of leprosy at an earlier stage than before, which reduces the chances of transmission within a household or community.
As before, all households with cases of leprosy are taught about how to spot the early signs of leprosy, which include patches of skin that are differently coloured and often have no feeling.
These new practices are another excellent tool for The Leprosy Mission as we continue to work on slowing the rate of transmission of leprosy so that there will be no new cases by the year 2035.