Can less MDT Treatment produce positive results?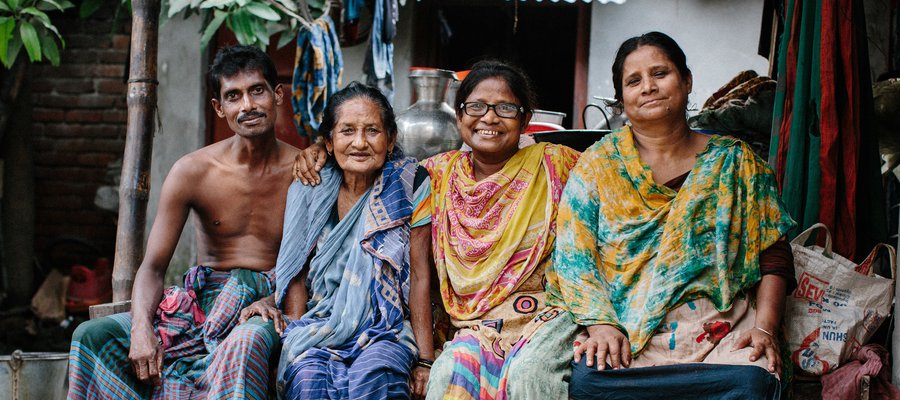 Six months of treatment might be enough, even in serious cases
MDT was introduced in 1982 by the World Health Organization (WHO) and the recommended length of treatment was 24-36 months. The treatment duration was reduced to 12 months in 1998. In the early 2000s, WHO suggested that patients with MB leprosy might only need to receive multi drug therapy (MDT) for six months in order to be cured of the disease.
TLM Bangladesh conducted research in 16 districts. As many as 1,612 patients were enrolled in the study -  some were given MDT for 12 months, and some were given MDT for six months. They then followed up with each group of patients over a period of 10 years.
Similar studies were conducted in China and Brazil, but the study in Bangladesh was the only one to follow up with patients for as long as 10 years.
The results (published in Leprosy Review 2016, 2019) showed that there was no difference between the two groups in terms of the relapse rate and the rate of decline of bacteriological index (which reflects the number of M. leprae in the body). Both achieved 'cured'.
Cure is more than the absence of M. leprae though, it is also about preventing disability. Leprosy-related disabilities are one of the most serious consequences of the disease, so to see that six months of treatment is sufficient to treat MB leprosy and might well be as effective (as 12 months treatment) to prevent disability is a promising step.
Our researchers have urged, however, that there is still not quite enough evidence from different places across the world to justify changing the official WHO advice. 
Consistent follow-up with patients over years is crucial to prevent disability
This research showed that, if patients are part of a good control programme, quite a number of them will recover back to normal and only a few will get worse. Of those patients who had leprosy-related disability at the start of treatment, 20 per cent of them had zero disability 10 years later. Whilst, amongst patients with zero disability at the start of treatment, only eight per cent got worse and had leprosy-related disabilities 10 years later.
Even if the overall outcomes in disability were good, a number of patients still needed courses of steroids because of neuritis (inflammation of the nerves), which is the main cause of disability in leprosy patients. However, with proper follow up, patients received the steroids before the disability became irreversible. The research showed that around 60 percent of MB patients needed these steroids at some point, with a good number of patients needing the steroids even five years or more after diagnosis.
The researchers believe that patients should be followed up by a health care professional every year after they have received treatment for at least five years. This kind of consistent follow-up would prevent a significant amount of unnecessary leprosy-related disability. It could become a key tactic in our work towards a world without leprosy-related disability.
In many countries, however, there are not enough medical staff to conduct this kind of extensive follow-up with patients, meanwhile other locations might have the staff to conduct follow-ups, but these clinicians might not have enough knowledge of leprosy to know when a patient needs treatment. TLM is working with our partners to train health workers to recognise the signs of symptoms of leprosy and its complications and also how to treat leprosy and reaction/neuritis.
Our aim is to ensure that people affected by leprosy have access to timely and expert support so that we can prevent the terrible impairments that leave too many people affected by leprosy unable to work, unable to care for their families, unable to travel, unable even to leave their own homes.