A 5 Minute Finger Prick test to diagnose leprosy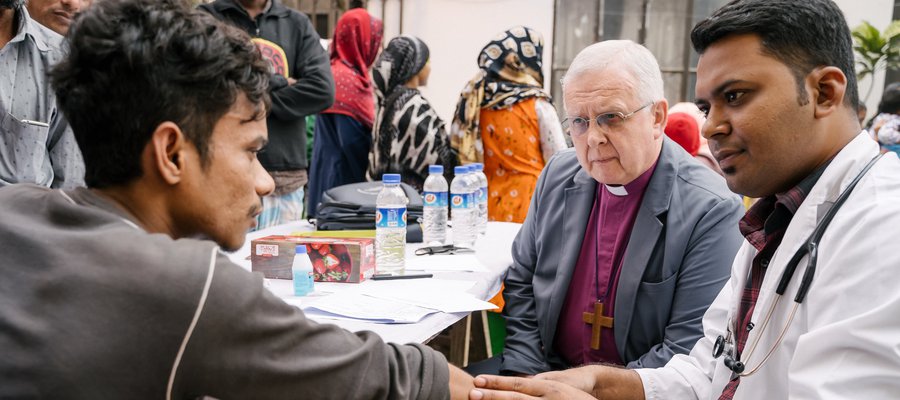 There are missing millions who are going undiagnosed
A person with leprosy can be asymptomatic and we have no lab test that can confirm whether they have leprosy or not. Researchers estimate there are 'missing millions' of asymptomatic or undiagnosed leprosy cases and that these untreated cases are the reason leprosy transmissions continues to stably persist in populations.
At the moment, only those with detectable symptoms can be conclusively diagnosed with leprosy and treated and a person can often have leprosy for 2-5 years before they start to show detectable symptoms. This delay means that any persons who are infectious risk spreading it to their closest contacts and they risk developing nerve damage and disability.
A better diagnostic test will help us to find the missing millions
In partnership with Dr Annemieke Geluk and her team at Leiden University Medical Centre, TLM Bangladesh is performing field trials of a finger-prick test, much like the one used to diagnose diabetes. Their aim is to test 10 household or neighbouring contacts of 100 leprosy cases with the finger-prick test. They will be tested four times over a period of six months to track crucial biomarkers. After six months, the contacts will be followed up annually over the next few years to see if any do develop leprosy symptoms or not. In this way, they can correlate which finger-prick results indicated asymptomatic or early leprosy.
Although other diagnostic tests for leprosy are being developed, this is the first study that will simultaneously test for six different biomarkers in the blood.