Women for Health Advocacy Livelihoods & Empowerment (WHALE)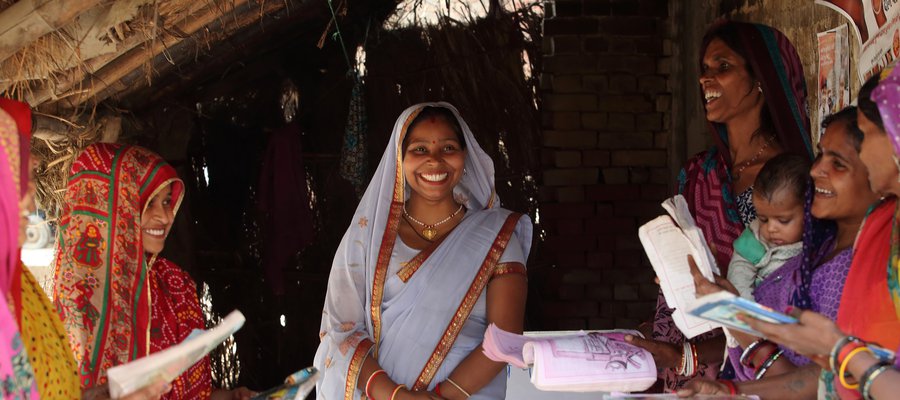 What?
The Leprosy Mission Trust India (TLMTI) is running the WHALE project (Women for Health Advocacy Livelihoods & Empowerment 2021-2023). It aims to eliminate discrimination against women, including women affected by leprosy and disabilities in the Muzaffarpur district of Bihar, India. WHALE sets out to fulfill four outcomes
Protect the Women of Muzaffarpur from gender-based violence.
Ensure that they can participate in domestic and public spheres.
Give the women access to financial, health, and social rights services.
Reduce the risks that marginalised women and women affected by leprosy and disabilities experience.
Why?
Women in Muzaffarpur (especially women from marginalised communities and women affected by leprosy and/or disabilities) face social injustice, discrimination, and exploitation simply because of their gender. They are inherently more vulnerable to such issues because they live in a poor community. Due to the unjust systems and deep-seated cultural gender biases and norms, women in Muzaffarpur are viewed as inferior and cannot access basic services within the realm of healthcare, employment, education, and nutrition. Women in Muzaffarpur are denied their fundamental human rights and sense of security. They are also excluded from social, political, and economic processes. They lack the overall opportunity for empowerment. Through WHALE, TLMTI proposes to help women self-advocate and find their empowerment.
How?
To carry out their outcomes, TLMTI plans to work closely with the women affected by leprosy and from marginalized communities to ensure they have a say throughout the project and address any discrimination. TLMTI will train volunteers from the local communities to serve as leaders. TLMTI will do things like develop communication strategies and encourage community-based organisations (like Self-Help groups) to speak up and take action locally. TILMTI will research relevant topics like strategies to change gender-bias norms, and together, with some local schools and other government and nongovernment organizations, TLMTI will provide digital spaces for women and teen girls to come together, express themselves, and access information.
Where?
Sakra and Mushari Blocks of Muzaffarpur District, Bihar, India.
Challenges
Covid-19 has made some things challenging. A lockdown in Bihar delayed the project for three months, slowing down the staff recruitment and limiting the field intervention the team could carry out.
Successes
The WHALE project team has visited a few villages and had successful meetings with village leaders. They've developed a working monitoring system and predict that their future project reports will be positive. The team also predicts WHALE will directly impact more than 2,500 marginalised women and women affected by leprosy and/or disabilities.