Mozambique Mission Zero (Starts October 2021)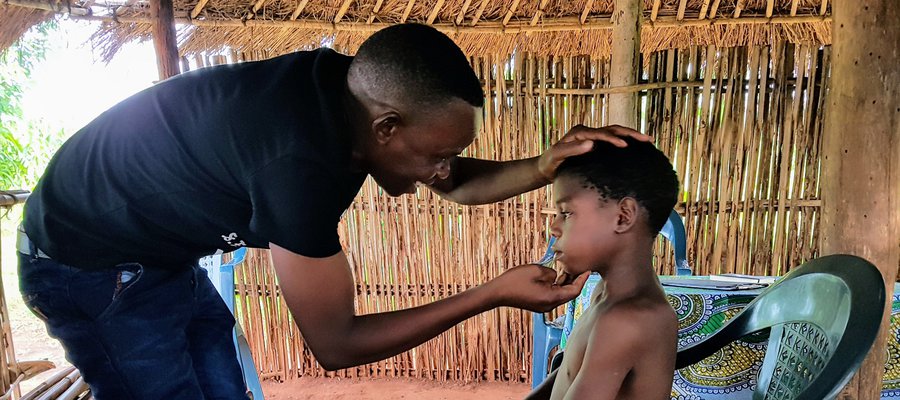 What?
Mission Zero seeks to stop leprosy transmission in 80 remote village 'hot spots' in Mozambique by tackling the lack of information and understanding in communities about how leprosy is transmitted and how it causes disability.
This new project will improve leprosy knowledge and skills in areas of high transmission, increase early detection of the disease, and ensure that local communities have the skills and confidence to solve their ongoing health and environmental challenges in a way that is relevant to their own local context. This is all done through a method that ensures that local community groups are created, or strengthened so that decision-making is rooted locally.
The intervention will cover the Cabo Delgado Province including the following districts: Ancuabe, Balama, Chiúre, Mecúfi, Montepuez, Namuno, and Pemba-Metuge. It will also cover Mocuba district in the Zambezia Province.
Why?
As part of TLM's commitment to zero transmission of leprosy, it is important to ensure that communities have access to clear information about leprosy; what it is, how it can be treated, and how self-care can avoid some preventable disabilities.
These communities in Mozambique still have high transmission rates and weak health infrastructure, so working to improve communication, strengthen the skills of health workers, and increase leprosy expertise here will help to reduce transmission, and to improve the day-to-day lives of people affected by leprosy.
In addition, the weak health infrastructure in this area makes it difficult for people at risk to travel to receive a leprosy diagnosis, with it typically taking up to two hours to reach the nearest health post. Furthermore, health workers in these regions often lack the skills and knowledge to diagnose leprosy or manage the complications of the disease.
Environmental factors – such as climate change – also affect health; this project responds to that by aiming to share practical knowledge about how to adapt to a changing climate at a local level.
How?
There are three main aspects to the Mission Zero project:
Using creative communication campaigns, via local media outlets such as radio and newspapers, to disseminate clear information about leprosy within these rural communities. It is hoped that this will result in better uptake of leprosy information.
Training local and provincial health workers in how to diagnose leprosy, and how to manage subsequent complications that may occur, whilst also establishing self-care groups in each of the target villages, supported by a village leprosy management committee.
Strengthening local peoples' organisations, so that they will be able to share both health information, but also information about how to adapt to a changing climate. For example, this will include locally produced videos that show how different adaptation techniques can be used.
Partners
The National Leprosy Programme, health workers, community leaders.