Heal Nepal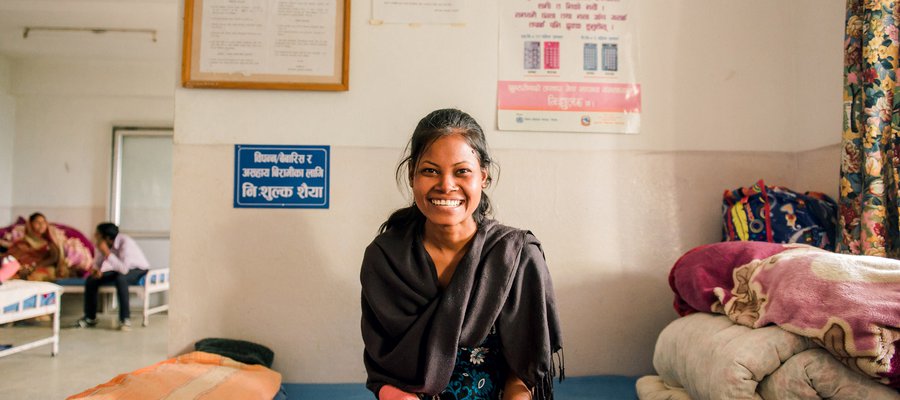 What?
Heal Nepal works through local communities to provide cutting-edge treatments and care to end suffering and disability caused by leprosy and lymphatic filariasis (LF). As part of TLM's commitment to zero discrimination against people living with leprosy, the project also tackles the severe social stigma and isolation that people face as a result of the diseases.
Why?
TLM is committed to seeing zero transmission of leprosy globally, so wanted to respond to the fact that there is insufficient focus on how to end transmission in these Nepalese districts. People affected by leprosy are still routinely overlooked and ignored; isolating themselves as a result of the disabilities that can occur through untreated leprosy and lymphatic filariasis.
People are suffering from preventable disability due to limited government ownership of leprosy care, management and treatment. There is currently inadequate access to early diagnosis and treatment in the districts Heal Nepal works in, resulting in poor management of the complications. This is compounded by a low update of clinical innovation by health workers.
How?
Heal Nepal works through the local community and the local health institutions to raise awareness about what leprosy and LF are, what the symptoms are, the importance of seeking early treatment, and to provide education that leprosy is not infectious when treated.
The project then works through the relevant local health institutions to refer patients for treatment, and trains health workers in diagnosis and treatment to speed up future referrals. This provision of appropriate treatment reduces complications of disabilities, but where necessary the programme also provides reconstructive surgery.
Partners
Heal Nepal works through local health institutions, and the female community health volunteers who work in the local communities and are able to visit people at home.
Where?
11 districts in Nepal, across the Central, Western, and Mid-Western Regions.
Challenges
The Covid-19 pandemic has put some aspects on hold due to lockdowns and restrictions, but the project worked to create a radio jingle to highlight how people could get help and advice during this period and to continue to raise awareness of leprosy and LF.
Success
Large numbers of female community health volunteers have been recruited through Heal Nepal, and are now trained in how to identify new cases of leprosy and LF. As a result, over 170 leprosy patients have been identified and enrolled in treatment programmes.
In Rauthat province, which reports a high number of leprosy cases each year, 30-year-old Urmila, [name-changed for confidentiality], visited her local health centre, worried about some patches on her skin. She was advised to seek expert opinion from a dermatologist or to visit Lalgadh, a hospital designated for leprosy services. Through close coordination between the health services and community health workers, Urmila was supported through this process. She is happy that received an early diagnosis of leprosy as a result, and despite Covid-19 restrictions was still able to start treatment early, preventing any further damage.