Fuelling Opportunities to end Unemployment for Nepalis with Disabilities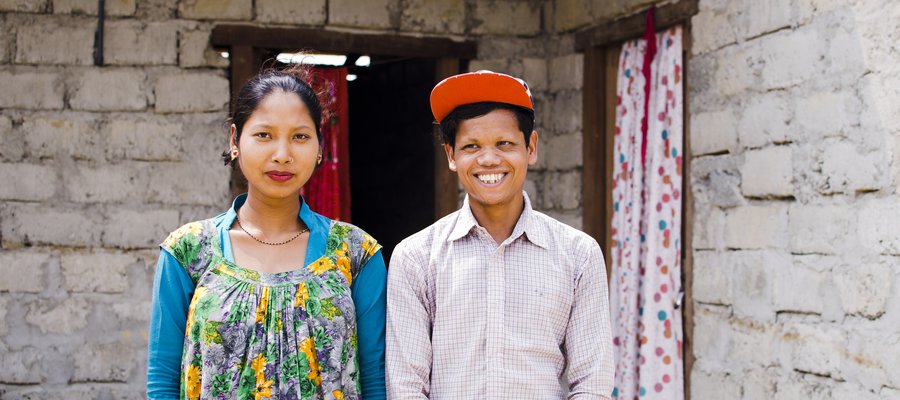 What?
Fuelling Opportunities to end Unemployment for Nepalis with Disabilities (FOUND) works in rural areas of Nepal to assist young people in finding work.
Why?
Disabled people often experience stigma that means they are ignored as part of the recruitment process. As part of TLM's commitment to zero discrimination, we want to change this, and to see more disabled people welcomed in the world of work.
The FOUND project challenges the assumptions of employers about disabled people, and works through networks of local community and disabled people networks to change attitudes and provide work.
How?
FOUND engages disabled young people in workshops to help them find work and builds networks with local employers to help them understand these young peoples' potential as employees. This might involve providing health support for disabled young people in their existing workplaces, but often it is about challenging the assumptions of employers – who can often think that the costs of providing support for disabled workers is too much of a barrier.
Working in collaboration with local disabled people organisations and local government agencies, FOUND colleagues in 'cluster offices' throughout the region help potential employers to include disabled people in their recruitment practice, and develop their understanding of appropriate support.
Partners
Spinal Injury Rehabilitation Centre; the Association of Little People; Haemophilia Society Nepal; Nepal Stutters Association; National Deaf Federation Nepal.
Challenges
Working in an area with substantial poverty and disadvantage means it is challenging to actually find work for large numbers of young people.
The Covid-19 pandemic slowed progress in enabling some employment to begin, but a Covid-19 rapid response project enabled households to receive Covid-19 specific support such as food packages and WASH materials, awareness-raising about the virus, counselling sessions, and training health workers in response.
Another challenge has been the expectation of some employers that they be paid to take on staff – due to their assumption of additional costs - but FOUND is mitigating this by explaining that many disabled people require very minimal additional support.
Successes
So far over 300 disabled people have been engaged on the project, and the project has begun to providing seed funding to start or develop their own businesses, and on-the-job training to develop their skills.
134 disabled people are now in some form of employment (formal job/self-employment) as a result of FOUND interventions and 34 employers have so far signed up to the Disability Confident Employers Scheme – despite the challenges caused by Covid-19.
Sometimes simple, practical interventions make a big difference – in Biratnagar, two beneficiaries asked for a wheelchair in the employment centre, which led to all cluster offices having one in place in time for Disability Day events in December 2020.