Facilitating for Rights, Entitlements and Empowerment (FREE)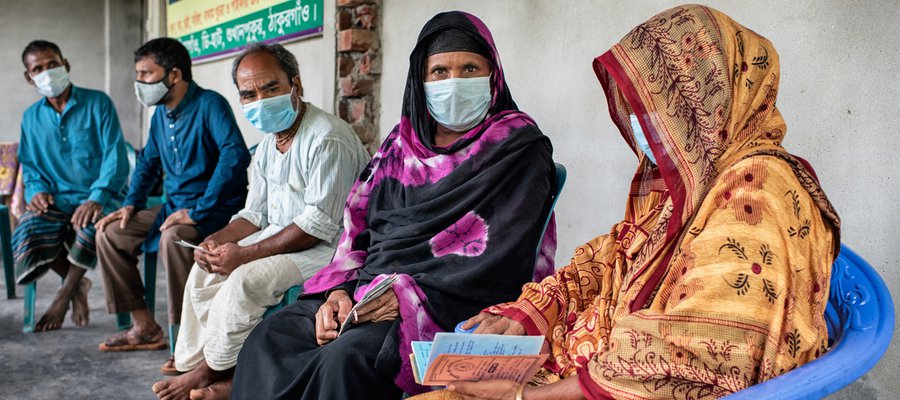 What?
Proposed in January of 2021 and set to end at the end of 2023, the FREE Project is taking place in Bangladesh, run by The Leprosy Mission Bangladesh (TLMI-B). The goal of the project is to improve the living conditions and status of persons affected by leprosy, persons with disabilities, and other vulnerable communities by supporting them to access government entitlements and government services.
Why?
The Government of Bangladesh provides over 350 types of services that are available to poor and vulnerable communities. However, vulnerable communities (including persons affected by leprosy and persons with disabilities) often cannot access these services due to a lack of information, consistent communication, and transparency from the government.
This lack of awareness can leave vulnerable community members feeling unconfident and lacking the skills to share their needs with government officials. This problem was exacerbated when Covid-19 impacted the livelihoods of so many of these vulnerable groups.
How?
FREE works with government officials to get vulnerable community members involved in government programme development work and aims to help the community members self-advocate.
FREE has two primary project outcomes to help fulfil its main objective:
1. Give the target communities increased access to government services through the government departments such as Social Welfare, Agriculture, Women and Child Affairs, Youth Development, and local government.

TLMI-B will workshop with and meet local & sub-district government officials and government departments to build their sensitivity toward persons affected by leprosy, disability, and other vulnerable community members
TLMI-B will help make Self-Help Group leaders and community members aware of the government services and inform them of ways to access those services (through workshops, advocacy training, and project briefings)

2. Encourage influential individuals and institutions to help the target communities access the government services

FREE will work with political parties, media, and other society members to build civic engagement and support government services.

TLMI-B will do so through workshops. For example, there are workshops with journalists to motivate them to publish reports on Covid-19's impact on vulnerable communities.

FREE will have these support groups play a supportive role in the accessing of government services (through regular meetings, workshops, and leprosy orientation training)
Where?
Kustia and Meherpu districts of Bangladesh
Challenges
Covid-19 posed some difficulties. District-level and countrywide lockdowns and banned public gatherings and restrictions slowed down the project reporting. Covid cases hit a record in June 2021 (1,12,1718 cases).
Successes
(From Jan to June 2021)
Having started in January 2021, TLMI-B's FREE project has successfully met with government officials and government representatives, and they've demonstrated their interest in supporting vulnerable communities.
Government representatives and officials met some of the Self-Help Group members (including persons affected by leprosy and disabilities) to learn about their social position, challenges, and needs.
Officials in Meherpur reported they'd prioritise distributing services to the target community.
Self-Help Groups have been able to access some services from the government departments. Some, for instance, received skill development training, and 105 Self-Help Group members received rice, masks, and soap during the lockdowns in Kustia.