Activating and Engaging the Government and People in Partnership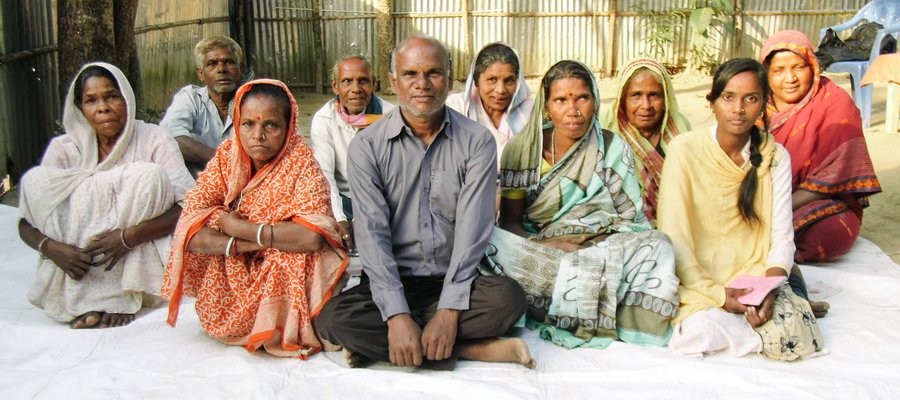 What?
AEP works to ensure that the Government of Bangladesh health departments are aware of leprosy and its implications, and works through leprosy hospitals and local self-help groups to ensure that people affected by leprosy receive all the relevant support they are entitled to. It also uses the mass media to educate the general population in Bangladesh about leprosy and supports research to understand and challenge the stigma associated with leprosy.
Why?
The Leprosy Mission is committed to seeing zero transmission of leprosy, and so is committed to working with the local health providers in Bangladesh to ensure that there is early diagnosis of the disease, because this enables swift and effective treatment to be delivered.
Its commitment to zero discrimination against people affected by leprosy means TLM supports research and awareness-raising as a means to eliminate the barriers against social inclusion, integration, quality treatment, and stigma reduction.
How?
AEP works closely with government health staff, raising awareness of leprosy and helping them to find cases early, and supports the three Government of Bangladesh leprosy hospitals - Mohalhali, Sylhet and Nilphamari – with equipment and training.
To combat stigma, AEP works with University students to research barriers facing people living with leprosy, and to ensure that a broader understanding of leprosy reaches the wider public the project works closely with mass media to get public health information out to a broad audience.
Partners
AEP works in close partnership with the health department, DBLM Hospital, and three Government leprosy hospitals, the National Leprosy Programme, various educational institutes, and the Media.
Challenges
Covid-19 prevented free movement and made it harder to register new leprosy cases, because the health department had to prioritise Covid, but relationships were still maintained. AEP also worked closely through the hospitals to ensure adequate protective masks, soaps and sanitising equipment were provided, because people affected by leprosy have low immunity and so are vulnerable to infectious disease such as Covid-19.
Successes
World Leprosy Day 2020 provided a focus for AEP's work; the health departments and partners in seven districts marked the day, and a wide range of media coverage brought the issue to wide public awareness. Articles appeared in local newspapers, and a TV Talk Show was organised in partnership with the popular ATN News Channel, which also drew the issue to the attention of policy makers through a panel discussion. The channel also aired a leprosy advert before a popular programming Connecting Bangladesh for three months.