Leprosy and the Sustainable Development Goals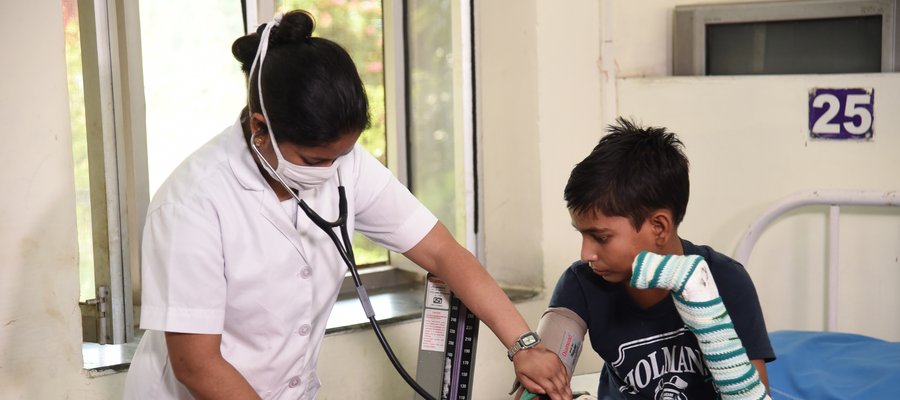 Leprosy is a Neglected Tropical Disease (NTD), which places it under SDG 3.3.
Neglected Tropical Diseases are a group of 20 preventable diseases that affect 1.7bn people across the world and cause a variety of impairments.
NTDs have potential for success
The pandemic has set back our progress towards a number of the SDGs, but NTD elimination remains an area of success. In LDCs, 47% of the total population required NTD treatment and care in 2021, down from 79% in 2010. Since 2010, and as of December 2022, 47 countries have eliminated at least one NTD as a public health problem, 600 million fewer people require interventions against NTDs, and 66 new health technologies have reached more than 2.4 billion around the world.
There is real potential for a success story as we move towards 2030; leprosy and other NTDs deserve investment and a chance to be one of the SDGs' biggest success stories in 2030, when we reach the end of the SDGs.
NTD investment is a best buy
NTDs cost billions of dollars annually in direct health costs, loss of productivity and reduced socioeconomic and educational attainment, but control and treatment costs relatively little. Some of the simplest interventions for NTDs give an estimated net benefit of about US$25 per US$1 invested.
As NTDs affect 1.7bn of the world's poorest, ending NTDs also puts us on the right path to achieving many of the other SDGs.
The last leg of the SDGs: prioritising NTDs makes sense
As we move in to the second half of the timeframe of the Sustainable Development Goals, The Leprosy Mission encourages all nations invested in the SDGs to invest in NTDs and target this as an area for triumph for 2030. With the WHO's NTD Roadmap, we have a route to success and can tell stories of success when the SDGs come to an end, as countries eliminate NTDs and fewer people require NTD-related interventions. We want to work with countries to tell that story.
NTDs and post-2030
By the end of the SDGs we will have seen many countries eliminate NTDs and there will be many reasons to celebrate, but NTDs currently affect 1.7bn people and whilst that number will be smaller by 2030, it will still be in the hundreds of millions by 2030. Any post-SDG framework must include goals on health and those goals must have NTDs as a crucial component.