Advocacy opinion: The case for governments to address the mental health of people affected by leprosy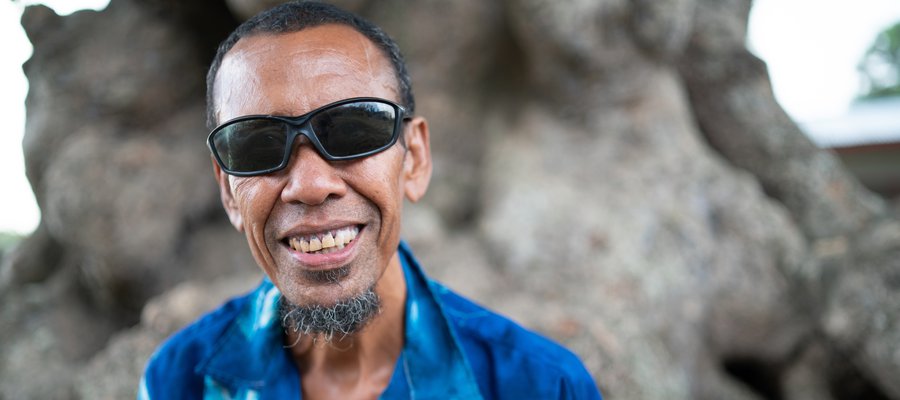 By Pradeep Bagival
World Mental Health Day is on 10 October every year. The day is designed to raise awareness of mental health problems and tackle directly the stigma that too often faces people and families affected by mental health problems.
Sadly, the mental health of persons affected by leprosy and other Neglected Tropical Diseases (NTDs) is yet to become a priority for governments in NTD endemic countries.  This is something we ought to change right away.
The link between leprosy and mental health problems is significant
Studies have indicated that psychiatric disorders amongst patients affected by leprosy are notable and that this is often due to social stigma. It also appears that women affected by leprosy are disproportionately affected by these mental health problems because of the social and cultural values and practices in low and middle income countries.
Our colleagues in Nepal have written recently about their experience of working with leprosy patients at Anandaban Hospital. Often patients arrive with depression, anxiety, anger, and sleep problems. It's the job of the team in Nepal to help them to get back on track.
Suicidal thoughts are sadly common
This year the theme of World Mental Health Day is suicide prevention. Across the globe, there is reportedly one suicide case every 40 seconds. This harrowing figure is a reminder to us that suicidal thoughts are particularly common in the leprosy and NTD community.
Last year I was in Ethiopia at the meeting of NGOs that focus on NTDs (NNN). It was an opportunity to hear persons affected by leprosy speak about the suicidal thoughts they had experienced after receiving their diagnosis. It was powerful to hear them talk about this and their words have stayed with me ever since.
Recent research indicates that depression and anxiety which leads to suicidal tendencies is common amongst people affected by leprosy. Good mental health is a human right, yet the governments of leprosy priority countries are not doing enough to address this worrying trend and provide the services that are needed.
We address this by featuring mental health on the public health agenda
Perhaps the biggest barrier in developing a robust mental health programme in low and middle income countries is the fact that mental health is not a prominent issue in the public health agenda.
According to the WHO, almost a third of countries still do not have a specific budget for mental health. Of the countries that have designated mental health budgets, 21% spend less than 1% of their total health budgets on mental health. This is shocking when you consider that mental health problems affect around 1 in 4 of us.
The success of mental health programmes will depend on the level of political commitment. Parliaments in developing countries have a crucial role to play to ensure that there are adequate resources allocated. We need far more money directed towards mental health than is currently the case. However, they shouldn't do this alone – partnership will bring success.
The role of the WHO and where they should direct their attention
The World Health Organization (WHO) is uniquely well placed to advocate, negotiate, and technically support national governments in developing countries as they develop robust mental health interventions. Their sizeable expertise will allow governments to develop effective mental health programmes, rather than having each developing country reinvent the wheel.
I encourage WHO country offices in low and middle income countries to support governments with this task and, in doing so, address the mental health needs of people affected by leprosy and other NTDs.
There are more than one billion people affected by NTDs in the world – that's roughly 1 in 8 people who are most likely living in poverty and are facing some of the most horrible diseases on the planet. We must acknowledge that there will be significant mental health problems amongst this population of vulnerable people.
We can do better
In the last few years, mental health problems have raced up the agenda in some countries and we are developing more and better ways of supporting people who face mental health problems. By sharing knowledge through the WHO and by supporting developing countries, we can make this revolution in mental health support truly global.
In doing so we have a much better chance of securing fullness of life for people affected by leprosy and other NTDs.