A quick guide to Neglected Tropical Diseases
A quick guide to Neglected Tropical Diseases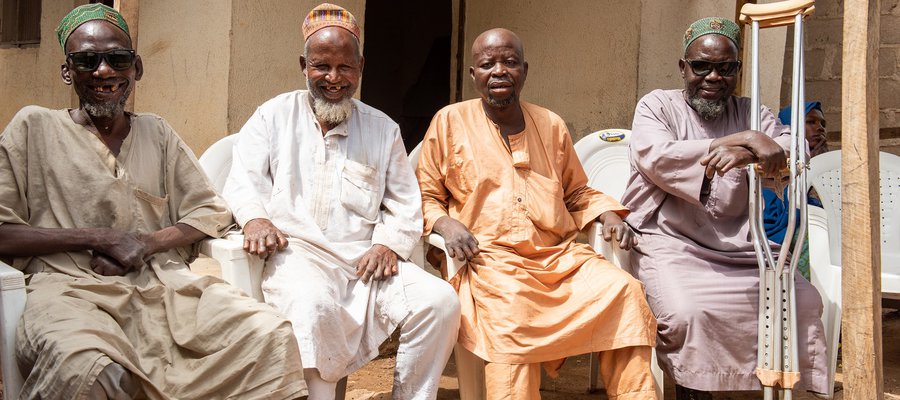 What is an NTD?
Neglected Tropical Diseases (NTDs) are treatable and preventable diseases, such as leprosy, that affect over 1.7 billion people across the world, particularly in tropical and subtropical countries.
These diseases are diverse, but all of them have a devastating impact on impoverished communities. They disproportionally affect children, women, and people with disability.
These diseases are known as 'neglected' because the people who are affected by these diseases lack a strong political voice and have a low status in public health priorities.
What are Neglected Tropical Diseases?
Leprosy is one of 20 diseases that the WHO has defined as a neglected tropical disease.
The other diseases are Buruli Ulcer, Chagas Disease, Dengue and Chikungunya, Guinea-worm Disease, Echinococcosis, Foodborne Trematode Infections, Human African Trypanosomiasis (Sleeping Sickness), Leishmaniasis, Lymphatic Filariasis (Elephantitis), Mycetoma, Onchocerciasis (River Blindness), Rabies, Scabies, Schistosomiasis, Soil-transmitted Helminthiases, Snakebite Envenoming, Taeniasis and Cysticercosis, Trachoma, and Yaws.
Why do NTDs still exist?
There are many reasons with NTDs still continue to damage 1.7 billion lives across the world. Here are some of the most prominent problems:
Poverty: Because of poverty, millions of people across the world go hungry and do not receive the nutrients they need to be healthy, which makes them vulnerable to NTDs. As well as this, many NTDs are treatable, but the people who are affected by the diseases cannot afford to travel or be away from their jobs in order to receive treatment.
Water and sanitation: Access to clean water significantly reduces the likelihood of developing an NTD. Some NTDs are transmitted through water, while others prey on people whose immune systems have been compromised by not being able to access clean water and sanitation systems. Many other NTDs require clean water for cleaning wounds and washing the hands and face.
Stigma: A number of NTDs carry a lot of stigma (leprosy being a prime example). Because of the stigma of having an NTD, too many people will hide their symptoms or refuse to come forward for treatment. This allows the disease to continue to be transmitted and has a big impact on the health of the person affected.
Lack of funding and support: Because NTDs affect many of the poorest and most vulnerable communities in the world, their voices are not heard and these diseases are not tackled with the resources that they deserve.
What is the impact of NTDs?
NTDs have a serious impact on individuals, families, communities, and economies.
The impact on individuals: NTDs can lead to serious ill health and long term disability that can be completely life limiting for those affected. As well as this, NTDs often bring consequences such as stigma and poor mental health. They have the power to ruin more than a billion lives.
The impact on families: Because NTDs can cause such ill health and long term disability, a family's ability to earn money is affected. As well as this, stigma within a family can cause divisions. In several countries it is still legal to divorce somebody because they have been diagnosed with leprosy. In sub-Saharan Africa, women affected by genital schistosomiasis do not come forward for treatment or speak about the diseases because they fear for their marriages.
The impact on communities: Because many NTDs are communicable diseases, entire communities can be negatively impacted by NTDs as they spread through a local population.
The impact on economies: Because NTDs can have such a devastating impact on health, because they cause long-term disabilities, and because they carry such stigma and mental health challenges, many people are unable to work as they would like. Further to this, many children affected by NTDs struggle to attend school. While these diseases continue to affect more than 1.7 billion people, economies will struggle to grow.
How can we tackle NTDs?
The WHO has developed a Global NTD Roadmap 2012-2030. The roadmap calls for stronger accountability, intensified cross-cutting approaches, and a change in the operating model and culture, with more ownership being taken at the country level.
The WHO has identified five interventions that aim to combat NTDs:
The Leprosy Mission's role in tackling Neglected Tropical Diseases
The Leprosy Mission is a global partner in the campaign to 'End the neglect'. We are active members of the NTD NGO Network and Uniting to Combat NTDs. We are passionate about ensuring that stopping NTDs is about more than just going out drugs, so are particularly active in the areas of disease management, disability and inclusion. The Leprosy Mission aims to lead the way in ensuring that persons affected by NTDs are able to have their voices heard within these networks.
As well as our membership of these international organisations, we are working on the ground in communities affected by NTDs. Many of our projects cover NTDs other than leprosy and we are also working on research projects that concern other NTDs.