Tharshika, fighting leprosy in Sri Lanka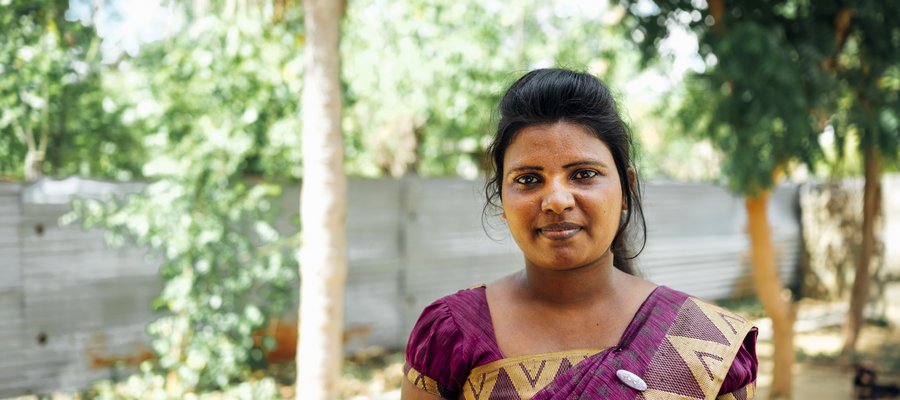 Tharshika had no idea what leprosy was when doctors diagnosed her.
When she was diagnosed at the age of 12, Tharshika did not know what leprosy was and was not beginning to show any of the signs or symptoms of the disease. In the area that she grew up, there was not much awareness of leprosy, and she didn't really know the impact or implications for her future. Tharshika said that she had no knowledge of the negative connotations of leprosy, and didn't understand why she should have to take MDT (Multi-Drug Therapy, the treatment for leprosy).
Tharshika faced unfair discrimination over her condition.
Unfortunately, Tharshika did not see the importance of taking MDT, and as a result, the leprosy bacteria wasn't killed off and she developed foot drop. Now she cannot walk properly or carry heavy things. At times, she has faced discrimination from those in her community, but she never really knew why. At school she was unable to join in some activities such as P.E. because of her foot drop.
After experiencing the stigma around leprosy, Tharshika now dedicates her life to supporting children with the disease.
Tharshika works for our partners in Sri Lanka, KKM. Her motivation for working at KKM is herself. She has experienced leprosy and is still living with the effects today. Tharshika has dedicated herself to supporting and caring for children affected by leprosy. She invites others to see her as an example of what can happen if they don't take the medication.
She has become a leprosy champion, someone who is dedicated to changing perceptions around the disease and raising awareness of it, so she can prevent people from having similar experiences of the disease.