Kavinas, a determined and successful student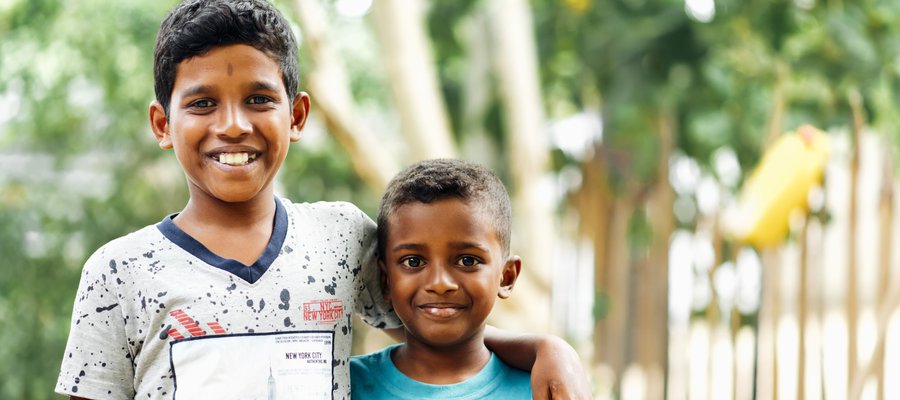 Kavinas is from Sri Lanka and was diagnosed with leprosy when he was six years old. His younger brother, Hariskram was also diagnosed five years later. Sadly, Kavinas was misdiagnosed at first and he didn't receive the treatment he needed. Because Kavinas didn't receive Multi Drug Therapy (the cure for leprosy), he got patches all over his body.
Kavinas faced discrimination at his school
When Kavinas was diagnosed with leprosy, his school stopped him from attending. His family went back to the public health inspector at the hospital to get help with getting Kavinas back into school. Eventually, he was allowed back into the school, only for him to be stopped from attending again. This kept happening.
When the teaches and the school principal stopped Kavinas from going, he and his family got very upset. He was even stopped from taking an exam.
Kavinas and his family kept fighting for his education
Kavinas' parents put pressure on the school to let him take the exam. Eventually they allowed him to take the exam, but only if he wore long sleeves. He took the exam and got the best mark in his class. He was then allowed back into the school.
However, the school's headmaster said that he would leave if Kavinas was allowed to continue attending. After an intervention by the public health inspector, Kavinas kept his place at the school and the headmaster left.
Even then, the discrimination at the school didn't stop. Parents told their children not to sit with Kavinas and no children would play with him. Thankfully, this stopped when some awareness raising sessions were conducted at the school by TLM's partners, KKM.
As well as the discrimination he faced at school, Kavinas says that, even with everything he knows about leprosy, he is still afraid of the disease. Through all of this pain, Kavinas has remained committed to his education, he has kept fighting to stay at school, and he has kept studying so he can receive the best grades.
All over the world, children who have experienced leprosy face these barriers to their education and yet so many of them keep fighting to learn and get good grades. Like them, Kavinas is a leprosy champion who can be proud of how hard he has fought and all he has achieved.