Ashok, the lorry driver breadwinner of his family.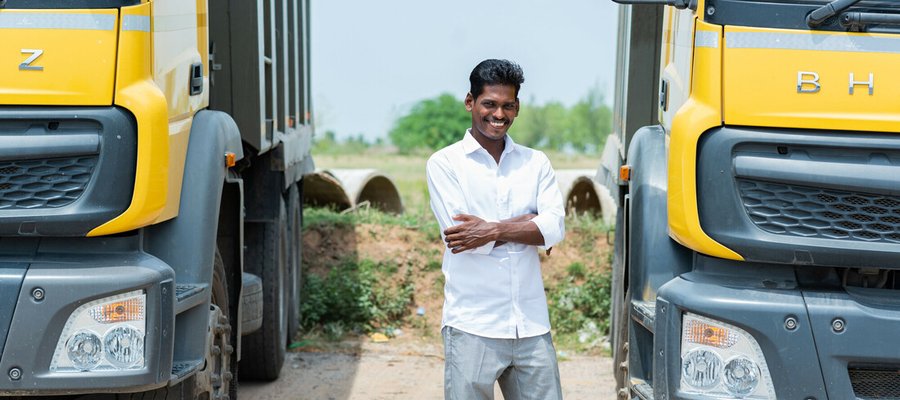 Ashok was diagnosed with leprosy in 2005 and was referred to The Leprosy Mission hospital in Vadathorasalur. He was treated for two years and was offered a place at the Vocational Training Centre (VTC).
Ashok's newfound love through mechanical training
He says, "I joined because I was provided an opportunity and it was the best decision I had ever made. The VTC changed my life." He adds, "The teachers at the VTC first helped me to have a positive mindset and attitude. Then they provided me with proper training and education. This combination has helped me." They taught him life skills alongside his course. He says, "I have very fond memories of that place and I am truly grateful." He graduated in 2011 and got a job very quickly.


Ashok the breadwinner of his family
At 30, he now works as a lorry driver in a good company with a good salary. . He says, "If I didn't have the opportunity to train at TLMTI I would likely have ended up in construction work as a daily labourer. It's because of TLMTI that my life is so different, and I am very happy.
Words of encouragement from Ashok
"Don't feel bad about yourself. If anyone mocks you because of your disease, don't care about them. Go on, take your treatment. It is curable, this disease. Be happy, don't worry about other people and what they think of you."
He says his goal is to spread the word about the VTC to others who are affected with leprosy so that they can get a second chance in life, as he did.