The silent suffering of a billion people: killing off leprosy's best friend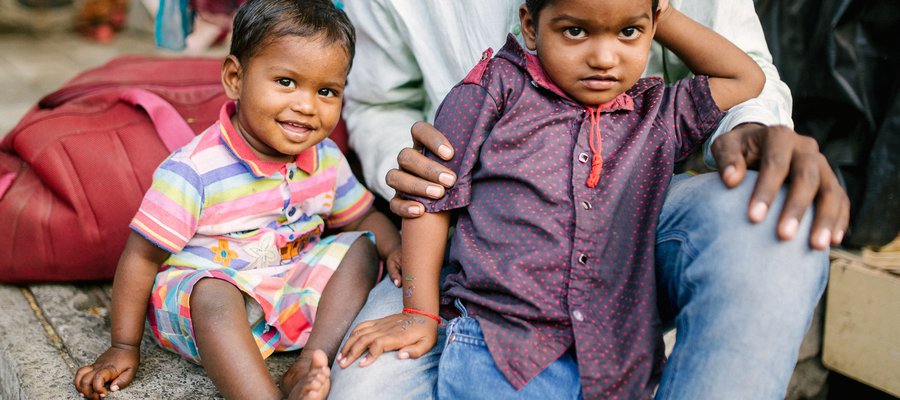 Leprosy is a disease that does not exist in huge parts of the world. In fact, 95 percent of people are not at risk of developing leprosy. What is very often the difference between the people and places who are at risk of leprosy and those that are not? Poverty.
On the International Day for the Eradication of Poverty (17 October), as we call for social justice for all, we want to raise the voice of people affected by leprosy and other NTDs. Their plight could be avoided through the eradication of poverty.
Extreme poverty is so much more than hunger and homelessness
On days like the International Day for the Eradication of Poverty, we might think about those people who are homeless and hungry, those people who cannot find good or safe work. We are right to think of these people and to wish and work for an improvement in their situation.
But perhaps we don't consider what this kind of poverty can mean for a person's health. We are all aware of how difficult life can be when you are ill, particularly if it is a chronic or long-term illness.
Sadly, extreme poverty means that people are not just more prone to the diseases that affect people all over the world, they are also vulnerable to a whole range of neglected tropical diseases (NTDs) and are less likely to be able to access the health care they need.
NTDs can be linked with poverty
Leprosy is among the 20 NTDs listed by the World Health Organization (WHO). These diseases affect as many as 1 billion people worldwide. Many NTDs are directly linked to poverty, including leprosy.
People experiencing extreme poverty are more likely to have poor immune systems because they live in unsanitary conditions and have limited access to food and clean water. It is these poor immune systems that make a person vulnerable to leprosy. Meanwhile, poor sanitation and food create the conditions under which other NTDs thrive.
In addition, people living in poverty have limited access to health and rehabilitation services, social protection and other services that we take for granted. This can be because they are not available or because they are not free, so are unaffordable. Alternatively, maybe the service is free but transport is too expensive.
NTDs, including leprosy, can be devastating
Leprosy can lead to life-long and life-limited disabilities to the eyes, hands, and feet. On top of this, leprosy reaction can lead persons affected by leprosy hospital-bound for months. Sadly, the stigma and discrimination surrounding leprosy can also lead to a life defined by isolation and rejection.
Other NTDs are also linked to poverty. For example, Guinea Worm Disease is caused by drinking contaminated water and leads to parasitic worms growing inside the body, which then try to leave the body through painful blisters. Sleeping Sickness, which affects mostly poor rural populations affects the nervous system, causing changes of behaviour, confusion, and interruption of the sleeping cycle. It can prove fatal.
Schistosomiasis is another disease of poverty which occurs when people come into contact with fresh water infested with parasites that can the live in human veins, draining the urinary tract and intestines. This is a disease that disables more than it kills and severely affects urinary and bowel function.
Although not all NTDs are directly linked to poverty, extreme poverty often means that access to healthcare is not easy. NTDs and many other disease cause huge suffering as people living in extreme poverty struggle to access the treatment that is needed to make them well.
Ending extreme poverty means ending huge medical suffering
The theme for this International Awareness Day is linked to social justice for all. We cannot say we have achieved that justice until we have created a world without poverty and a world where everyone has access to free or affordable healthcare.
We have it within our power to create this world. Join us in raising awareness on this important day and in calling for an end to poverty, an end to NTDs, and an end to leprosy.