Racism is systemic, even at the global level and leprosy is proof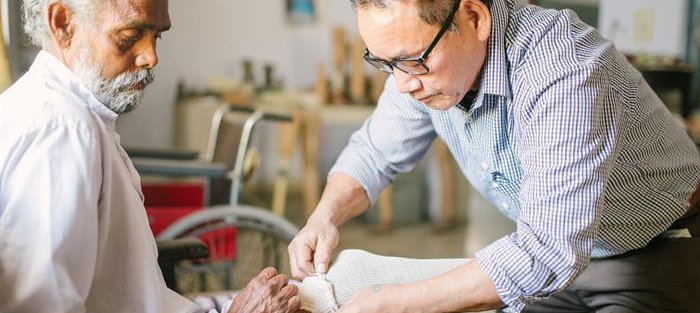 Leprosy particularly targets the very poorest communities
Leprosy is a disease that preys particularly upon people who have very low immune systems. These low immune systems can be caused by a number of factors, but often it is because a person lives in a poor community that does not have access to clean water, good sanitation, and healthy nutrition.
The overwhelming majority of leprosy cases worldwide are in countries across Asia, Africa, and South America. This is an example of global-level systemic racism in our world.
Although there is of course prosperity, wealth, and opportunity across countries on these three continents, many of the poorest communities in the world are also based in these countries. It is no coincidence that poor, leprosy-affected communities worldwide are in countries that have a recent history of violent colonialism and oppression by white Europeans.
A legacy of racism has allowed leprosy to persist
Improved sanitation and greater wealth in Europe saw leprosy die out on that continent centuries ago. Since then, European countries, the USA, and other white-majority countries have progressed at the expense of countries in Asia, Africa, and South America, leaving behind serious socio-economic problems. These problems mean that bad sanitation and extreme poverty have been allowed to thrive, which means leprosy, this appalling disease, has been allowed to persist too. 
Righting wrongs and ending leprosy
Europe and America's colonial practices from the past have left us with a debt of injustice that is a long way from being paid up. It is important that all countries worldwide partner together to right this injustice and end systemic racism. Undoubtedly, a world without extreme poverty will be a stronger world. It will also be a world that has taken a large step towards ending leprosy for good.
We support all anti-racism movements because opposing racism is intrinsic to us as a Christian organisation; there is no one that can be kept apart from the love of God.
If you are striving to end police brutality in America, march on. If you are working to end the racist legacy of colonialism, keep working with your partners across the world. If you are working to defeat leprosy and display God's justice in this world, don't stop. It might feel as though there is a long way to go to rectify these injustices, but it's all possible. As Martin Luther King Jr said, "The arc of the moral universe is long, but it bends towards justice."