Myanmar: at the centre of the world's biggest Covid crisis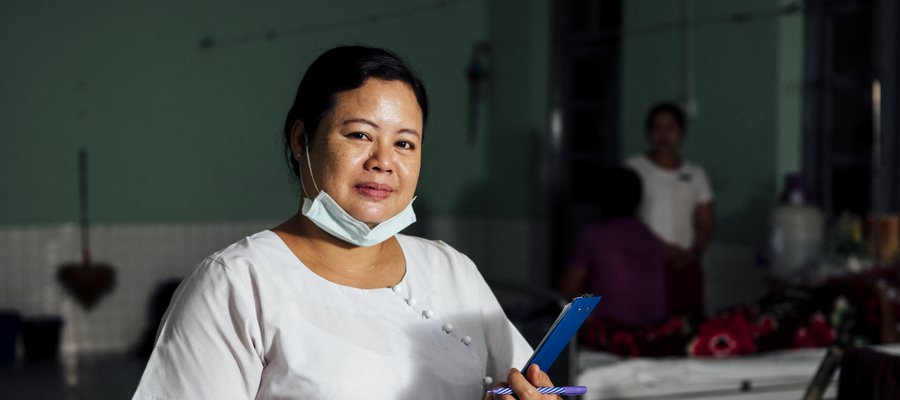 Myanmar's healthcare system has disappeared
Following the military coup earlier this year, Myanmar's healthcare system has completely shut down. There are no hospitals, there is no testing for Covid-19 and there are very few vaccinations. Sadly, the number of people who are sick and dying with Covid-19 has risen dramatically and dangerously in recent days.
The current situation means that there is no way for people in Myanmar to know whether they have Covid-19; they have to make a judgement based entirely on their symptoms. If they do have Covid-19, there is no hospital support available to them.
Clara Volpi, TLM International's Head of Operations Support said, "This is the worst situation we have experienced within TLM since the start of the pandemic. We have seen horrible, deadly waves of Covid-19 in countries across our Global Fellowship, but this is the first time it has happened when there is no healthcare system there to support people. We are really worried about our friends in Myanmar."
The Leprosy Mission's International Office is currently working with our team in Myanmar to find a way to get oxygen concentrators to them. Given the military-imposed restrictions, this will not be an easy task. Three of our Board members in Myanmar currently have Covid-19 symptoms and all of our teams and persons affected by leprosy and disability are at serious risk.
Funding is not accessible for our teams
The military's rule has caused a further crisis with the country's banking system. Although we are able to get funds into the country, it is very hard to get these released from the banks and into the hands of our team.
This means our teams are facing difficulties in covering running costs, paying salaries, and providing grants to partners like Mawlamyine Christian Leprosy Hospital.
Our team is doing everything they can to support their communities
Despite the many challenges facing them, our team are conducting emergency relief operations alongside UNICEF, providing food and essential supplies to vulnerable people. We also have a prosthetics workshop that is providing support and disability care to refugee camps within Myanmar.
Much of our community work has been forced to pause during these difficult days. Training, awareness raising, rehabilitation, and all-important practical support have been impossible.
Like many people in Myanmar, our teams are doing what they can. Those in our team with a medical background are trying to support neighbours, friends, families, and colleagues that have contracted Covid-19. Like many others, they are scrambling to find oxygen supplies to support the sick, with some people queue for two or three nights to get oxygen supplies.
Dr Zaw Moe Aung, Country Leader of TLM Myanmar said, "These are dark days, but my team are working with compassion and commitment to help those around them. Please pray for us as we continue to do everything we can."