Leprosy in Florida: What you need to know and what you should do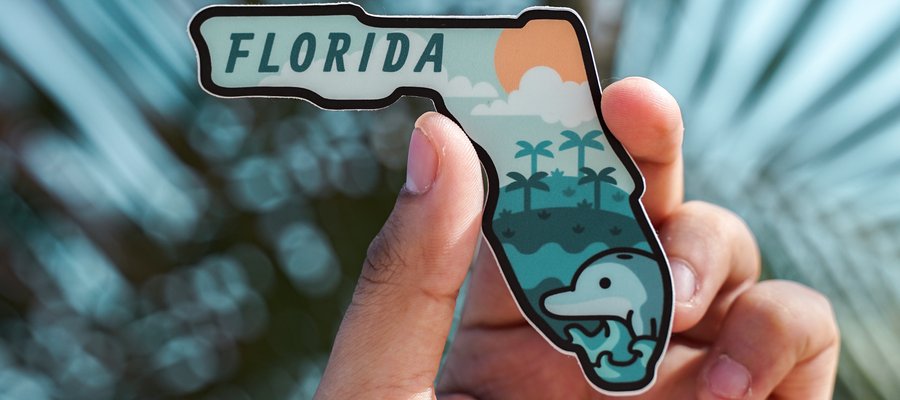 In recent months, there have been many headlines about leprosy in Florida, with a report from local dermatologists claiming that "central Florida represents an endemic location for leprosy."
In this article, we aim to equip you with all the information you need if you are worried about leprosy in Florida or elsewhere.
Leprosy is a modern disease, but it is curable
One of the reasons that this story has created headlines is because leprosy is considered to be an ancient disease and many have been surprised and worried that the disease has appeared in the United States.
In fact, whilst leprosy does have ancient origins, it is very much a modern disease. Around 200,000 people are diagnosed globally every year, with the USA has consistently accounted for more than 100 of those cases each year over the last several decades.
That there is leprosy in the United States should not be a cause for surprise, nor should it be a cause for worry. Leprosy is curable with a combination of antibiotics known as multi drug therapy, which is available for free worldwide.
Diagnosing and treating leprosy
The key to curing leprosy is early diagnosis, before the disease has a chance to cause damage to nerves.
The symptoms of leprosy include patches of skin that are a different colour to the rest of the body. Although many diseases can cause skin patches, only leprosy skin patches lose their feeling. If you have a skin patch with no sensation, that is an indication of leprosy.
Other symptoms include nerve damage, which means a loss of sensation and muscle weakness/paralysis. This affects the hands, feet, and eyes.
Once leprosy has been diagnosed by a healthcare professional, antibiotic treatment can begin and will continue for upwards of six months.
Transmission of the disease – a number of possible causes
The cause of transmission in Florida is currently unclear. One explanation is nine-banded armadillos, who are known to carry and transmit the disease. Another possibility is that there are live leprosy bacteria in the soil in parts of central Florida, although there is no firm evidence for this as a means of transmission. There is also the possibility that this rise in infections is caused by human-to-human transmission.
Most people diagnosed with leprosy in the USA caught the disease in another country where it is endemic; there is some transmission related to the armadillo population, and this occurs mainly in Louisiana and Texas, with a few cases in Florida. The current view of most experts is that human-to-human transmission is not the mechanism behind these cases.
Leprosy is not a disease that is spread through casual contact. To pick up the infection, a person must have prolonged exposure to the bacteria through armadillos, soil, other environmental factors, or a person who has untreated leprosy.
In practice, that means living or working closely over long periods with a person who has leprosy but who has not begun treatment.
Two important facts about leprosy that you should know
One thing to note here is that 95 percent of people are not at risk of leprosy because their immune systems are able to resist the infection. So even if you have worked or lived closely with someone who has untreated leprosy, you would need to be one of the five percent of people who are at risk of developing the disease. Beyond this, 9 out of every 10 patients is not infectious before they start treatment. So, the risk of contracting leprosy in the United States is very low.
Another thing to note is that leprosy is not a fast spreading disease and it is a mildly infectious disease. It is often several years between infection and the first symptoms appearing. So whilst there have been many recent headlines about leprosy in Florida, this is not going to lead to a rush of cases in the coming months, as we came to expect with a disease like Covid, which is highly contagious and has a short incubation period.
What should you do if you're worried about leprosy?
Firstly, there is no need to be worried. The likelihood that you will contract leprosy is very small and even if you do contract the disease, it can be cured with antibiotics.
If you live in an area that is known to have cases of leprosy, you can check yourself and your family for signs of the disease (skin patches and nerve damage, as listed above). If you spot any of the symptoms, go and speak to a healthcare professional and get access to the free antibiotic treatment.
Beyond keeping an eye out for symptoms of leprosy, there is no need for you to do anything different in your day-to-day life. There is no travel warning in place for the state of Florida and nor will there ever be an official travel warning for a mildly infectious, curable disease like leprosy.
If you would like more information about leprosy, you can find that with our suite of leprosy information pages, which are written in plain English (there's no need to be a doctor to understand them).