Leprosy causes your limbs to fall off and other myths exposed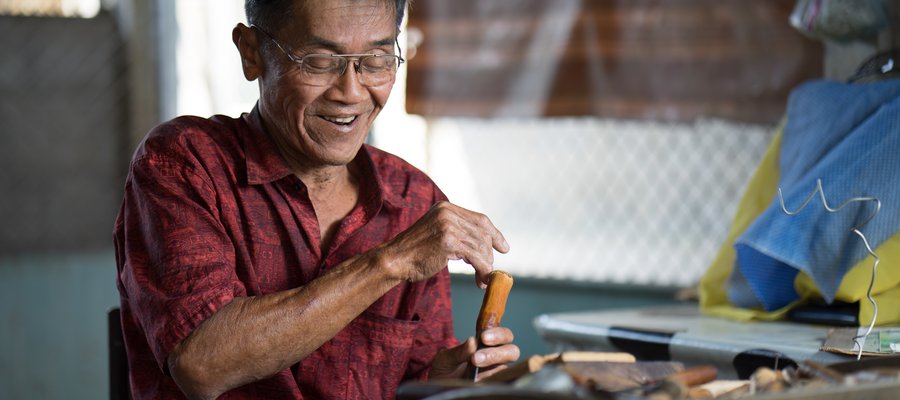 By Rebecca Brock

People affected by leprosy face social isolation due to misplaced fears that lead to persecution and rejection from families and communities. The persistent stigmatisation comes from centuries-old myths, superstitions, and religious beliefs that perpetuate the idea that people affected by leprosy are cursed, untouchable, or vile.

Myth: Leprosy no longer exists in our world today.
Fact: The oldest disease known to man is still around today. While most western countries are almost completely free of leprosy, the disease still exists in large pockets around the globe. The largest number of cases are found in Asia, Africa, and South America. Around 200,000 people are diagnosed with the disease every year.
Myth: Leprosy is a curse, the result of sin, or punishment from God.
Fact: Leprosy is simply a bacterial infection transmitted from the environment or an individual. It does not discriminate based on race, gender, class, age, or religion. It has nothing to do with curses or sin.
Myth: Leprosy makes bits of your body fall off.
Fact: The disease itself does not cause parts of the body to fall off; however, severe inflammatory reactions caused by untreated cuts can lead to amputation.
Myth: Only poor people get leprosy.
Fact: Leprosy affects individuals with weakened immune systems. The disease often spreads in poorer areas due to poor sanitation and nutrition, but it all depends on a person's predisposition and the state of their immune system. It can affect the wealthy as well as the poor.
Myth: Leprosy is incurable.
Fact: Leprosy is curable with treatment known as multi-drug therapy, or MDT. After receiving MDT for 72 hours, the treatment prevents the disease from spreading and the leprosy is no longer infectious.
Myth: You shouldn't touch anyone with leprosy because it's highly contagious.
Fact: Leprosy is only a mildly infectious disease that 95% of the world's population is already immune to! Leprosy is not easily transmitted and those affected by it are not "untouchable".

Diana, Princess of Wales, emphasised this when she says, "It has always been my concern to touch people with leprosy, trying to show in a simple action that they are not reviled, nor are we repulsed."
If a princess will gladly sit with, talk to, and touch a person affected by leprosy, you can too!

"It has always been my concern to touch people with leprosy, trying to show in a simple action that they are not reviled, nor are we repulsed." Princess Diana