How was leprosy represented at the UN's disability conference and was it enough?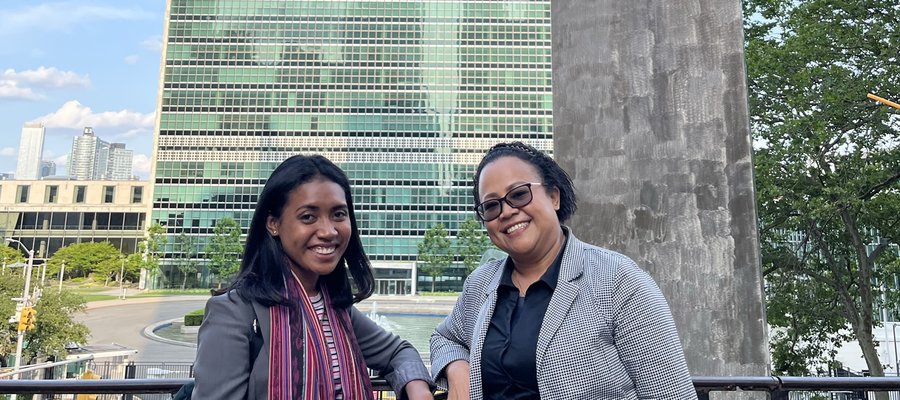 Every year the UN hosts it's CRPD Conference at its Headquarters in New York. State Parties report on their progress towards implementing the Convention on the Rights of Persons with Disability whilst civil society organisations contribute towards lively discussions at side events and roundtables, as well as ad hoc discussions throughout the conference.
The Leprosy Mission was in New York for the 16th edition of the CRPD Conference, ensuring the representation of persons affected by leprosy. Half of our delegation were persons affected by leprosy themselves and we did our best to ensure opportunities to speak at the conference, but was leprosy - a leading cause of preventable disability across the world - well represented at the conference? Were Neglected Tropical Diseases included in the conversation?
Persons affected by leprosy were represented at one of the conference's three key roundtables
One of the conference's three roundtables considered how we might reach the underrepresented groups of persons with disability and Ana Ivonia from the Leprosy Peoples' Association in Timor Leste was the roundtable co-chair. As co-chair she gave this short statement at the end of the discussions.
Ivonia is a young person, she is from a small and new nation, she is a person affected by leprosy, she is a person affected by a neglected tropical disease, she lives in a place that has limited internet access, and she is a person who speaks a non-UN language. In all of these respects she represents people who are under-represented groups of persons with disability.
Persons affected by leprosy and NTDs were represented at one of the conference side events
The Leprosy Mission partnered with Disabled Peoples' International to host a side event at the conference entitled 'Reaching the millions of under-represented people affected by NTDs'. Panellists considered questions such as, are persons affected by NTDs included within the wider disability sector? Should they be? What are the challenges to reaching under-represented groups like persons affected by NTDs and hearing their voices? How do we overcome those challenges? How can we ensure that persons affected by NTDs achieve their rights under the CRPD? What contribution can persons affected by NTDs make to the disability sector? Is disability well integrated into NTD programming? Is there room for improvement?
The side event was hosted online and is now available to watch below

Persons affected by leprosy were represented at the Timor Leste embassy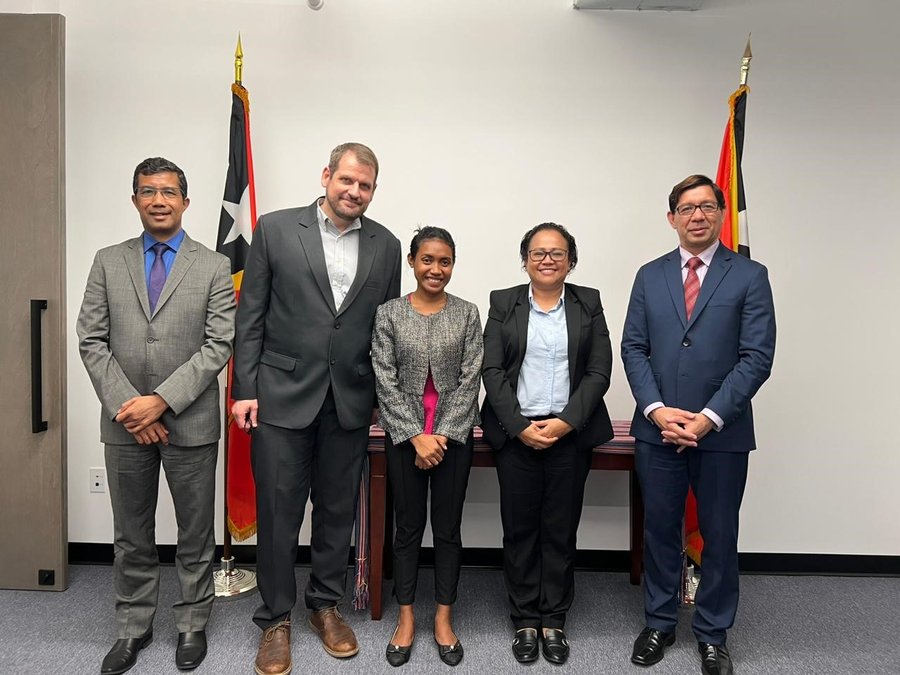 H.E. Mr. Karlito Nunes, Permanent Representative of the Democratic Republic of Timor-Leste to the United Nations met with Ana Ivonia from the Timor Leste Leprosy Peoples' Association and Afliana Lisnahan Reis from The Leprosy Mission Timor Leste to hear about the situation of persons affected by leprosy in Timor Leste so that the UN team might better represent the needs of persons affected by leprosy and NTDs through their work in New York
Persons affected by leprosy and NTDs were represented, but it was not enough
It was a huge triumph that Ana Ivonia could speak at the roundtable, that she could have her voice heard by policymakers from across the world. It was a success that NTDs were put on the agenda of the conference by the side event that discussed that topic. It was a victory for persons affected by leprosy in Timor Leste that their representatives at the United Nations spent several hours hearing about the struggles they face.
For all of these things we are grateful and we celebrate.
But we know that leprosy and NTDs are leading causes of preventable disability and that millions of people live with disability because of NTDs. We know that these are diseases that primarily affect the most left behind and neglected communities.
If we want the CRPD to have an impact for the most marginalised and the most left behind, leprosy and Neglected Tropical Diseases need to be talked about by more than just one organisation - we need this to be on the agenda of many more states and civil society partners for future conferences.