5 reasons we were thankful in 2021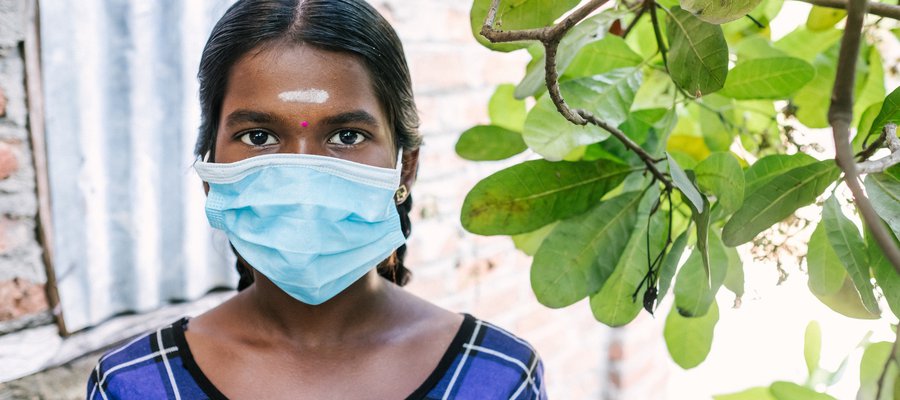 Covid-19 has made 2021 another difficult year for communities worldwide. New variants and an unequal vaccine rollout have meant that many of the communities we work in have been hit even harder by Covid than they were in 2020. Despite this, we have some reasons to be thankful.
We have been able to continue our work through all the turmoil
Even as new Covid-19 outbreaks caused lockdowns and brought havoc, our teams have continued to work on the front lines and find ways to serve persons affected by leprosy.
We have kept hospitals open, provided Covid-19 care and offered our facilities as vaccination and testing sites. We have built on the digital support we developed in 2020, and we have continued to provide emergency financial and essentials aid to many vulnerable people.
We may have wished that 2021 was less affected by Covid-19, but we are grateful that we have been in a position to serve vulnerable people throughout.
This work has benefited from loyal and self-sacrificing supporters
In 2020, we were fearful that uncertain financial futures would affect our donors' ability to continue their support persons affected by leprosy. We were so grateful that our supporters saw the importance of this mission even through the troubles of Covid-19. They gave even more generously than we had hoped and they continued – and even grew - this generosity throughout 2021.
Because of our supporters, we have been in a position to maintain our commitment to support persons affected by leprosy and push on in our fight to end leprosy transmission by 2035.
We have a good understanding of where we stand
Our goal is to have no new cases of leprosy by 2035. The upheaval caused by Covid-19 has seriously dented our ability to find, diagnose, and treat new cases of leprosy. It is only by treating leprosy that we can stop its spread and lockdowns and travel restrictions made that very difficult.
Although the pandemic has been bad news for leprosy transmission, we are grateful that throughout 2021 we have been able to build a better picture of how the pandemic has affected transmission. We have seen that there has been a drop of almost a third in the number of cases diagnosed in 2021 vs 2020.
Armed with this data, we are now in a position to reverse this trend. We are preparing contact tracing, active case finding, and post-exposure medications (PEP) to help us find the people who were not diagnosed in 2020 and 2021.
A UN Human Rights victory
Every year since 2018, The Leprosy Mission has been present at the UN's CRPD Conference, which is the world's major annual disability rights conference. Each year we see the conference as an opportunity to lift the voices of persons affected by leprosy directly to the ears of policymakers.
In 2021, we had the most persons affected by leprosy speaking at the CRPD Conference in history. Seven different persons affected by leprosy spoke at the conference through TLM's platform and shared their experiences of discrimination, particularly in light of the pandemic. As well as this, our friends at the Sasakawa Health Foundation hosted an event where persons affected by leprosy were able to speak.
A new leprosy tool was launched online
In 2021, The Leprosy Mission International launched a new website (you're looking at it now!). The website is designed to grow awareness and knowledge of leprosy.
This means we have developed an in-depth and easy to understand summary of everything you need to know about leprosy. As well as this, we have used the website to equip people working to defeat leprosy to learn more about our operations so that we can work together and learn from each other.
In December 2021, we learnt that the website has been shortlisted for Good Web Guide's Charity Website of the Year!
Although 2021 has had its challenges, we have a lot to be thankful for and many reasons to be hopeful as we continue in 2022 and seek our goal of a world without leprosy.