Hawa, a determined and cheerful saleswoman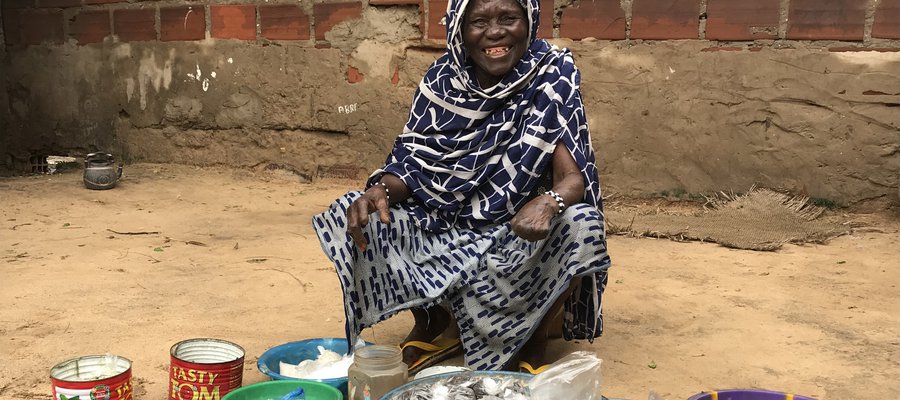 Hawa is in her 70s and had suffered some of the worst effects of leprosy before she finally received treatment at Danja Hospital, where TLM funds treatment. Tragically, the stigma and ignorance surrounding leprosy caused Hawa to be thrown out of her community in Eastern Niger. She arrived at Danja Hospital heartbroken and extremely sick.
Hawa regained her confidence after treatment
Hawa regained her confidence after suffering years of disability and discrimination. Thanks to support from TLM, she has managed to start a successful business outside her home selling fruits, herbs and spice mixes to passing customers.
Laughter now rings out from outside her home. She is a fun and popular lady and people want to buy her goods! Hawa once had to beg for her next meal, but now she earns enough to feed and clothe herself.
She has shown such determination to keep going and find hope and happiness, even after the difficulties she has faced. She is a leprosy champion who can be very proud of herself!